Infected Shelter – An upcoming rogue-lite post-apocalyptic action RPG shooter
Infected Shelter is an upcoming randomly generated rogue-lite post-apocalyptic action RPG shooter / dungeon brawler developed by Dark Blue Games.
The game is filled with action, blood, gore and executions which you can enjoy with up to four friends or solo. Dark Blue Games promises that even though the game is bloody, it is still funny and provides a unique gameplay experience. Infected Shelter is inspired by co-op brawlers like Castle Crashers and the modern rouge-lite dungeon crawler games like Rouge Legacy, Binding of Isaac and Dead Cells.
Since the game is randomly generated, every gameplay will be unique but there are permanent improvements which can be found by looting enemies. This is how you will improve your character through the gameplay and this also means that your character will also change at every gameplay.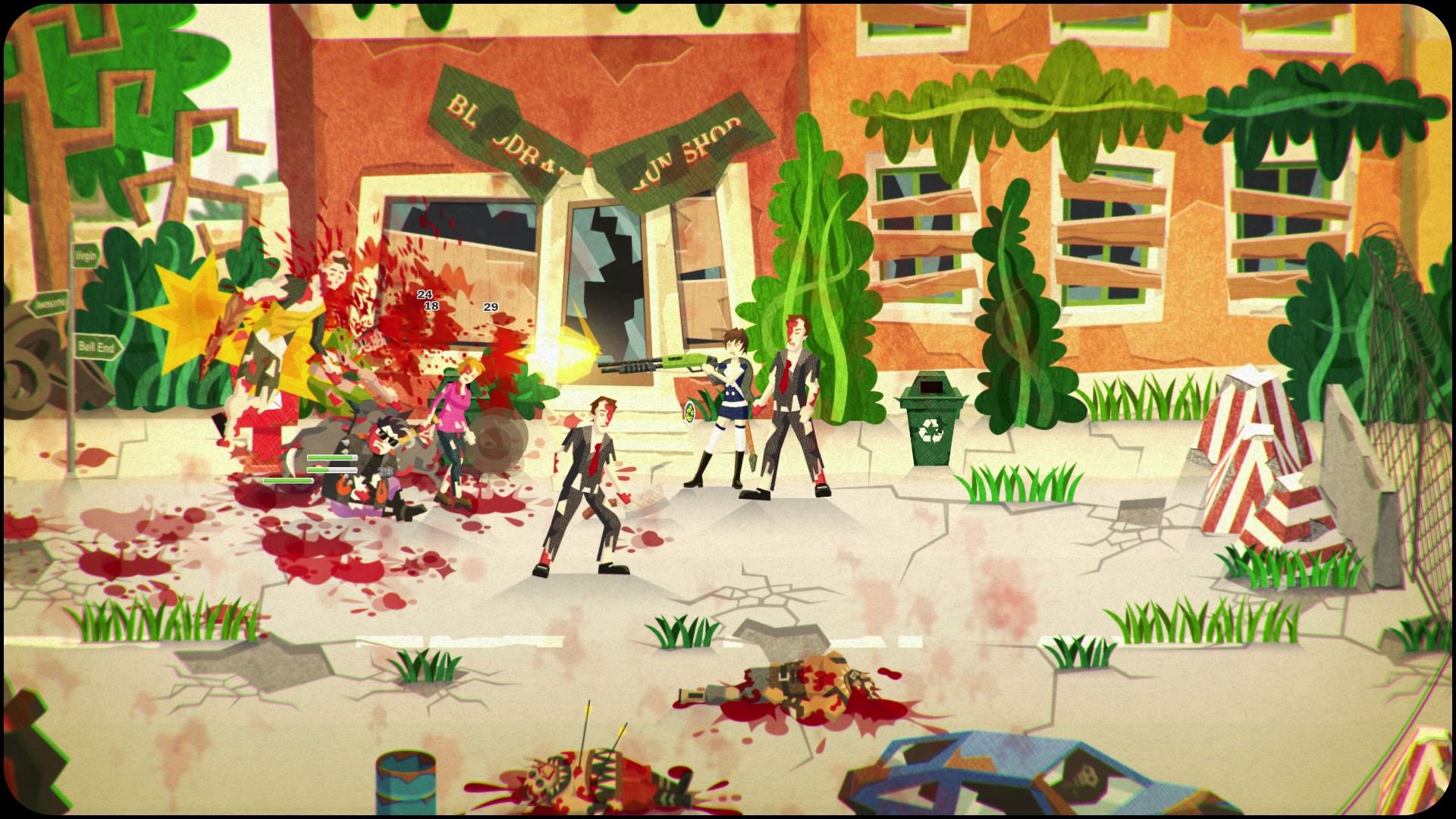 Here are the key features of the Infected Shelter:
 Randomly generated post-apocalyptic environments
Fast paced, violent and complex 2D brawler-like combat with lots of firearms and melee weapons
Rogue-lite / rouge-like elements, play-learn-die-unlock-improve-repeat
Permanent upgrades that change how you play the game in the following runs
150+ blueprints to unlock new weapons, clothes, skills, relics and RPG-like character improvements
50+ brutal, ultra-violent executions
Local co-op with up to 4 players
Infected Shelter is aiming to launch on PC, Nintendo Switch, PlayStation 4, Xbox One soon. Stay tuned for more!