State of Mind is a futuristic thriller developed and published by Daedalic Entertainment. The game is now available on Steam and thus, I am lucky enough to lay my hands and eyes on this title, and share my first impressions with you.
The game focuses on transhumanism while explores themes of separation, disjuncture and reunification in a world that is torn between a dystopian material reality and a utopian virtual future. Well, this is enough reason for me to try the game. It is obvious that State of Mind is heavy on story, but it is rarely seen nowadays to play a game with a decent story. Daedalic promises and delivers that, if I must say.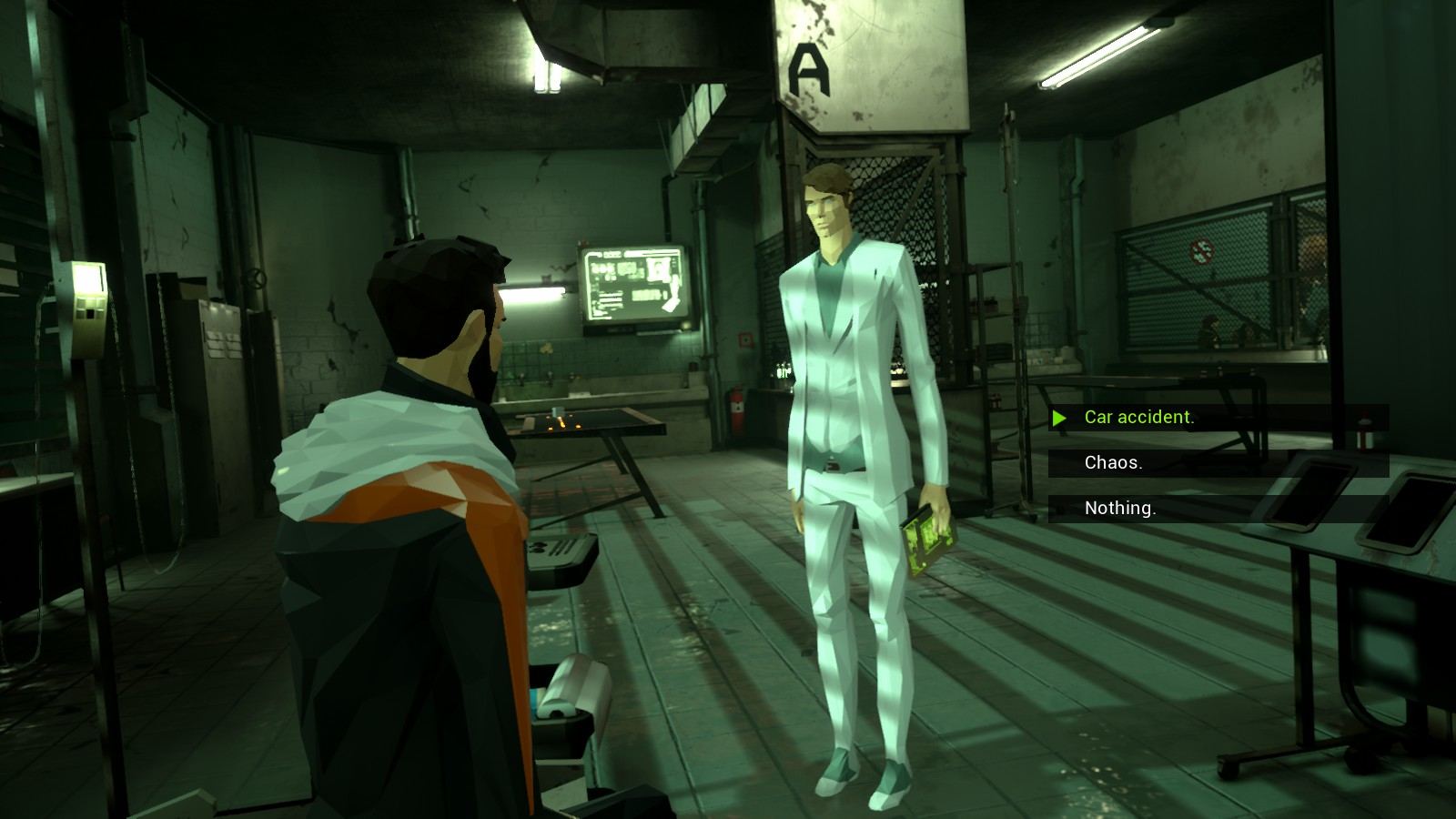 State of Mind tells the story of Richard Nolan who is a spiky journalist and he does not hold back while criticizing the advanced technology and developments in this area. According to the Richard, this is all too much. According to the Richard, we do not need full functioning heartless robots in our house to survive.
Well, Richard has a family; a wife and a kid. But, after waking up in a hospital with minor memory loss, he finds out that they are missing. This is how the story begins and in this dystopic mechanical world, we are to find out that we are a part of something much more bigger and important.
I love that how a highly personal event leads to a worldwide event real quick and when you take a look at Richard's story, you will understand what I am talking about. Richard is to find that there are huge conspiracies which target him and his family. But, this is for you to find out. All I can say about the story is that it evolves something much more complex and crazy very fast and the story telling is just flawless.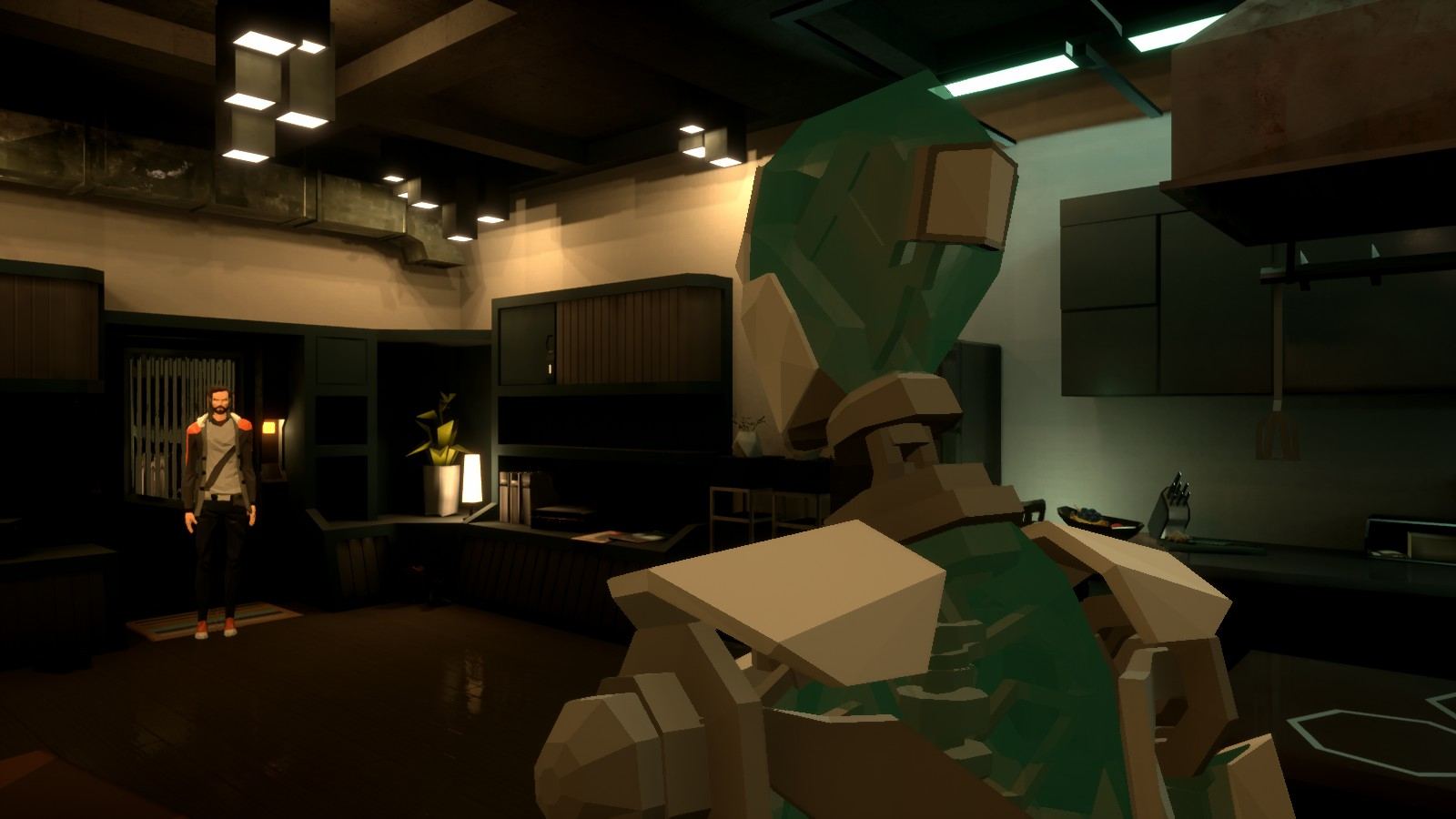 The important part is that the game touches very important and gentle parts of our society. Is the humanity at stake against all this technology, advanced AI and this digital dream of ours?
Another charming part of the game is the environmental design. What do you expect to see while you are dreaming of a digital utopia? Well, a machine that will prepare whatever you like to eat in a second? This is already a cliche when it comes to sci-fi and I can not wait it to be a cliche in my life too. Everything is digital with neon lights and flying cars and robots with non-crazy AIs. Well, they are all there. But, State of Mind is also gives you the creeps with its dark atmosphere of Berlin in 2048.
After all, State of Mind tells a dramatic story in a world where humanity looses its effects and value. Thus, it is dark and sinister. Where Nolan is the biggest enemy of robots out there, the city is filled with them. Like it is not enough that most of the people hates him, it is always dark and rainy in Berlin.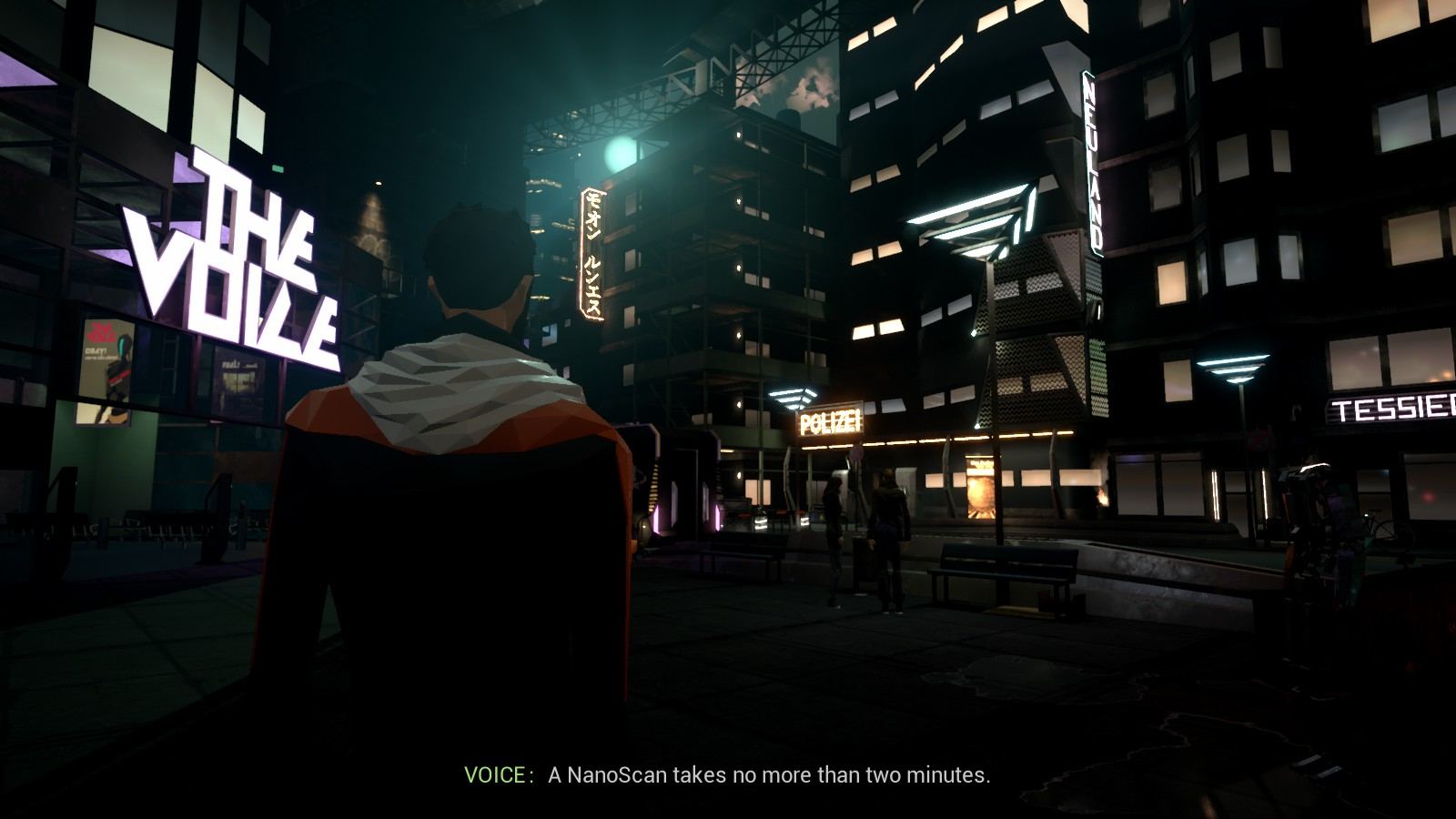 The world reminded of Dreamfall Chapters from many aspect and it was a joy walking in the streets. When this world combines with the beautiful visuals, State of Mind proves itself as a game which you must experience.
I already told you that the game focuses on story-telling. Which means that like you usually do, you will only interact with the game when it is necessary. WASD buttons and mouse will be the only ones you use mostly. There are objects you can examine and there are places you need to go and interact for the sake of the story. This may be a problem for some, since the game is kind of slow and may leave you hanging from time to time. I want to be a much bigger part of the games I play, but, as you can see, Nolan is not there for you to control. He just needs your help to get to the places he wants to go.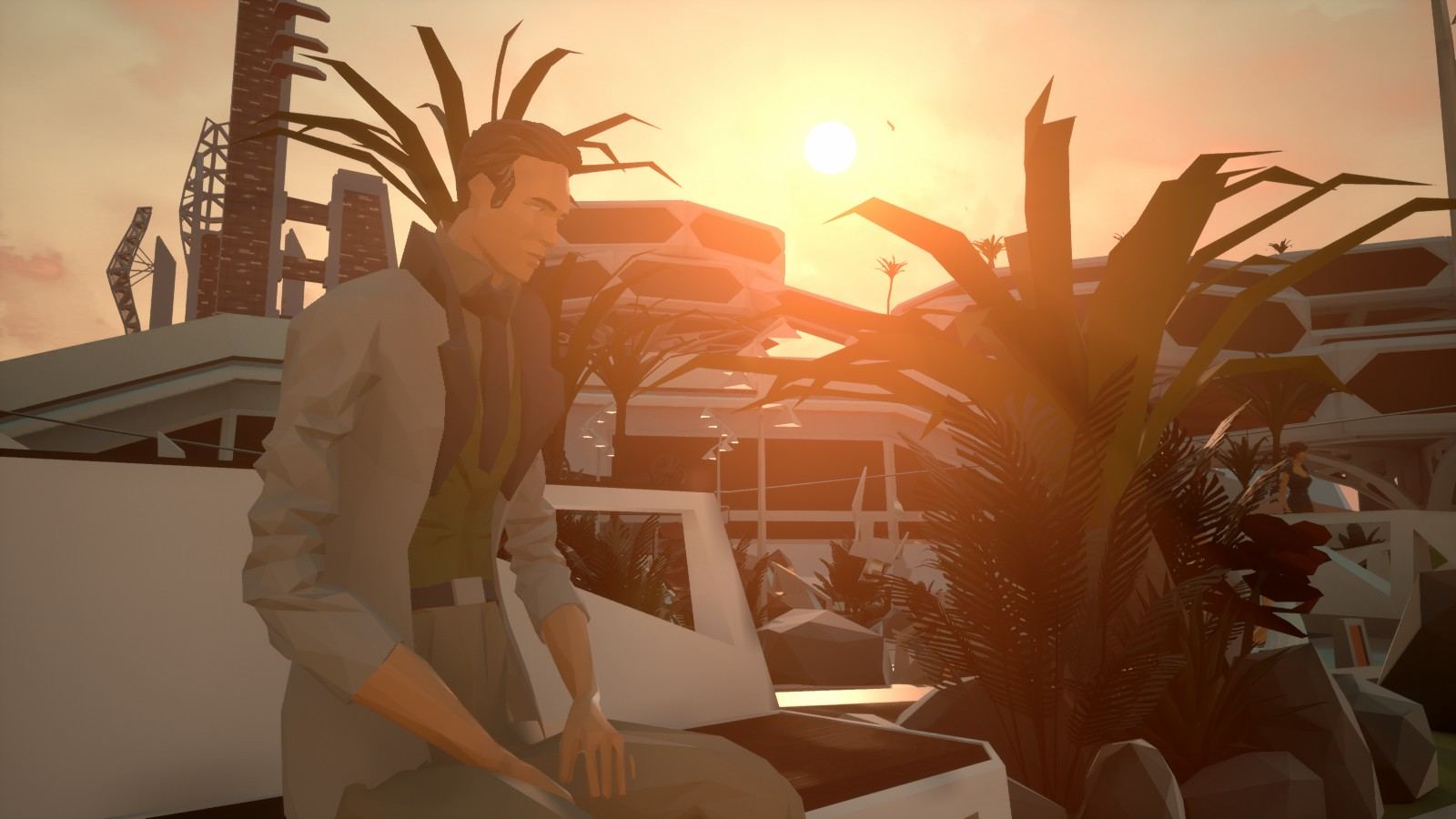 Nolan is not the only character you will be focusing while playing State of Mind. I would like to tell you the details but I will only ruin the story. So, let me just tell you that there are another main characters which will shed some light on the confusing story of the game and you will see the sun and the clear skies more than you hope.
The game basically tells you the story of dark and light; the artificial and the real organic mind of humans.
When it comes to the soundtrack and sound effects, I must say that they are all fitting very fine. You know how important it is and how they can ruin the gameplay experience. Well, not this time. The soundtracks are depressing as they can be and highly fitting to the atmosphere of the game.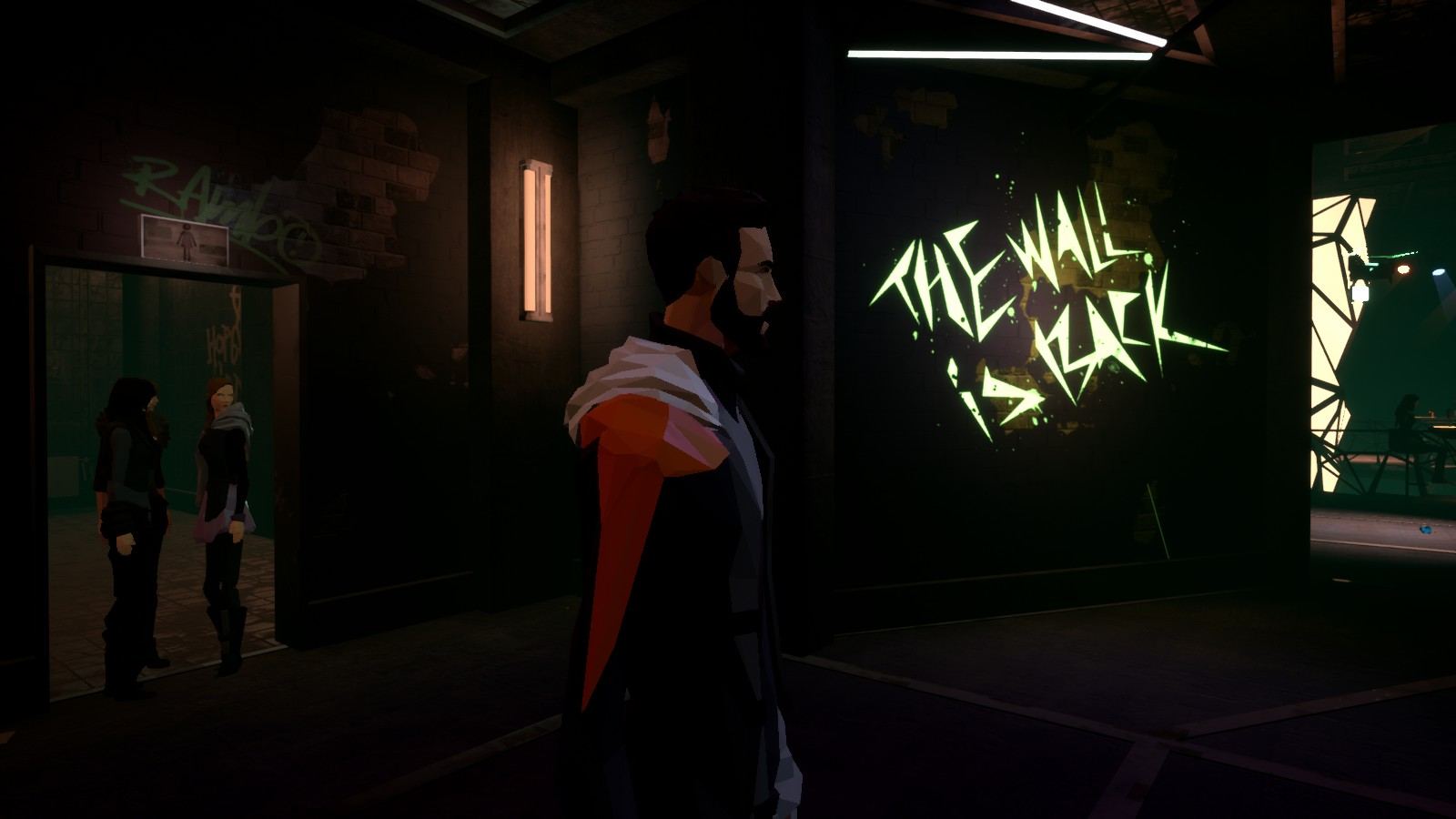 The only thing I must mention about is the slow mechanics and the slow progression of the game. I know it takes time, but I must warn you about an exciting ending which you will not regret waiting. I already knew that Daedalic Entertainment likes to take it slow and makes the ending rewarding, so it was not hard for me to wait. And, here I let you know that if you feel like it is not going anywhere, hang in there.
State of Mind is a brilliant title for the ones who like to enjoy a story of high quality and a subject to dare for the ones who are strong enough to ask the real questions. If you like what you read, the game is now available on Steam.
State of Mind was reviewed using a Steam key provided by the publisher.
State of Mind is a brilliant title for the ones who like to enjoy a story of high quality and a subject to dare for the ones who are strong enough to ask the real questions.
Positive
Dashing artwork & environmental design

A great story to witness

Fantastic atmosphere
Negative
Gameplay may get boring from time to time

Little to interact

Puzzles are not challenging

No replay value