Ken Follett's The Pillars of the Earth Review
Ken Follett's The Pillars of the Earth is a point-and-click adventure video game developed and published by Daedalic Entertainment. The game is based on the Ken Follett's award-winning novel which carries the same name. Ken Follet's The Pillars of the Earth is a three-part adventure, the third book of the game is now available and thus, I am lucky enough to lay my hands and eyes on this title, and share my first impressions with you.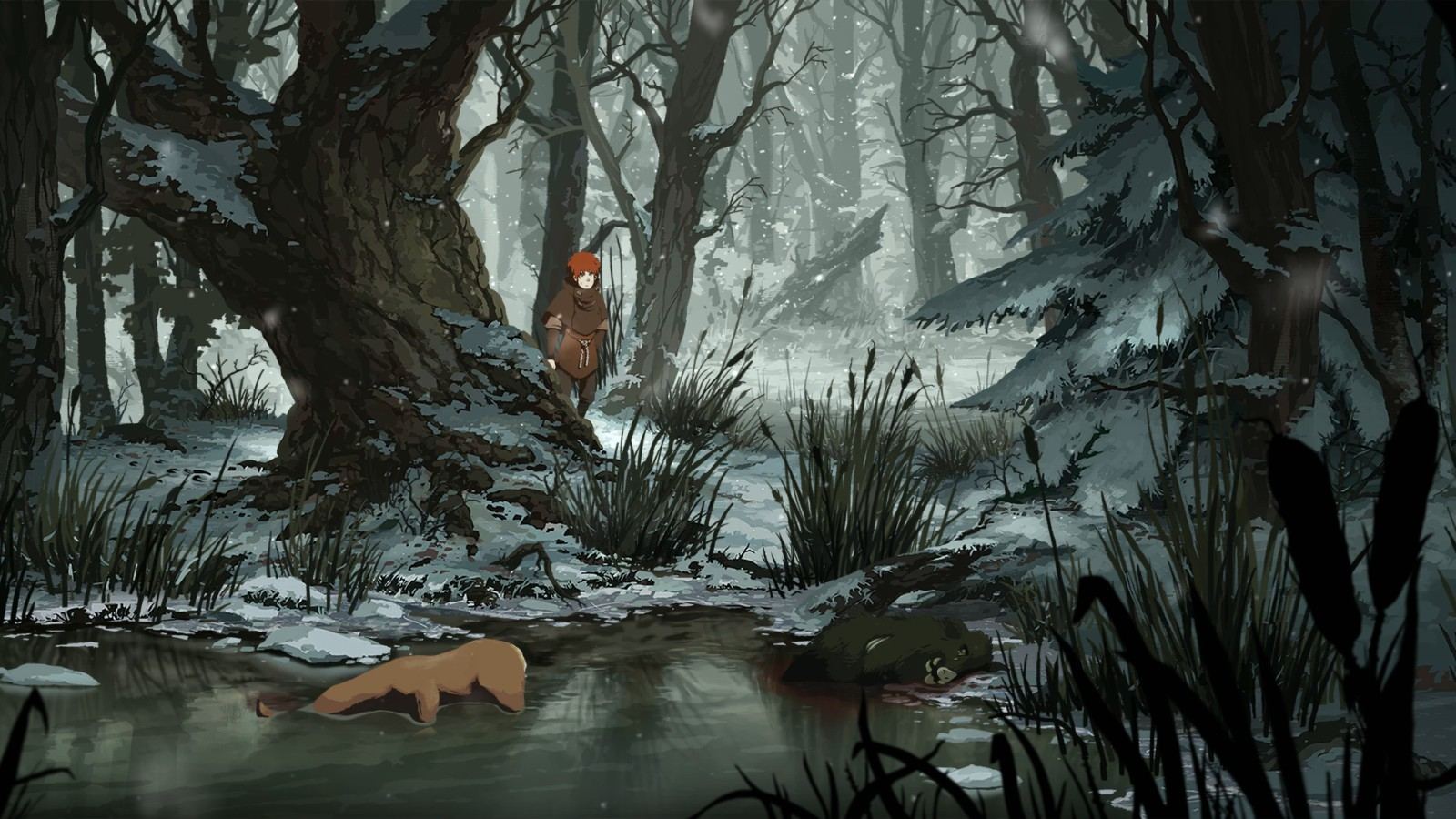 The game is set in 12th century, England where war and poverty prevail and when there is no hope for the people except the richest and the strongest. Amongst these men, a man stands up with a tiny flicker of hope burning in his heart and mind. The desire to build a cathedral to keep the people and his family safe and to give them hope are the only things which give him strength.
Before delving deep into the story of the game, I must again mention about the books of the game. There are three books; From the Ashes, Sowing the Wind and Eye of the Storm. These three books feature almost the same main characters while focusing a long and brilliant story. Aliena, Jack, Philip, Earl Bartholomew, Tom, William and such. From the beginning and until the end, we witness and shape the story for these people, even starting from the birth for some. The game tells a story of 30 years while main characters gets old and the world changes around them.
The game starts with Tom Builder and his family in the woods on a cold winter day. It is clear that they are miserable with no food and two children, soon to be three. Right away, the beauty of the screen strikes you. A beauty which looks like the closest thing to what you can imagine while reading a book. I know, nothing can beat what you see in your head while reading, but The Pillars of the Earth is befitting in the most accurate way.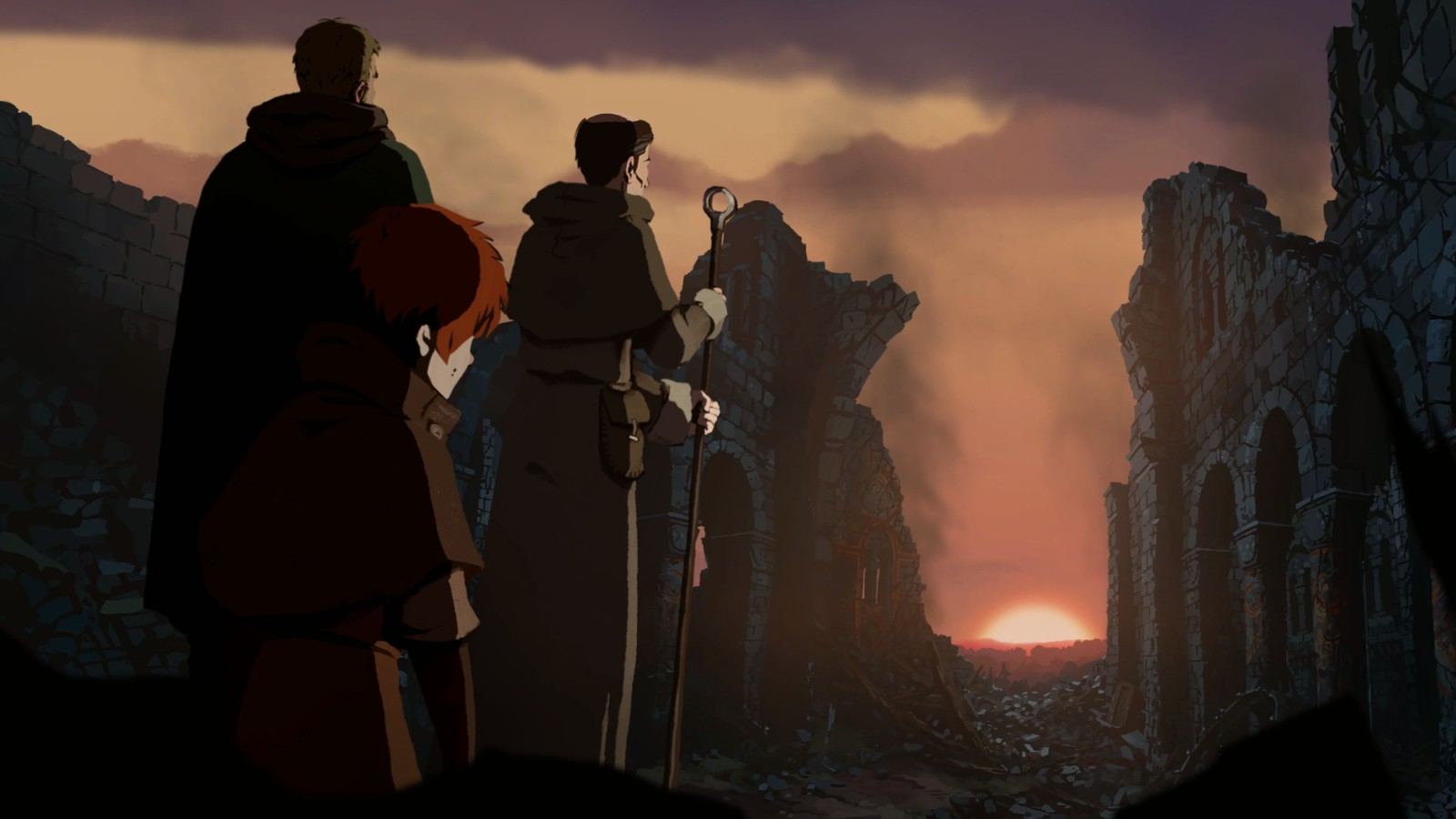 While Tom starts to talk about his dream of building a cathedral to his family, the scene begins to change. How fantastic is that when the story-teller's words start to change the view and lay everything in his dream before your eyes? He begins to from a cathedral with his words while also giving his family a tiny bit of hope and warms their hearts in this frozen woods. This is, my friends, true story-telling. The story will be told to you layer by layer and the game will make sure that you see the situation from very different aspects.
We see them born, we see them struggle, we seem them get old and from my point of view, we never wander off from the story. Even if it branches in too many ways, it is one huge story with brilliantly adapted into a game. There are too many characters involved and thus, there are too many points of view to the events going on. This provides us different spots to stand on and take a look at the bigger picture which we call life.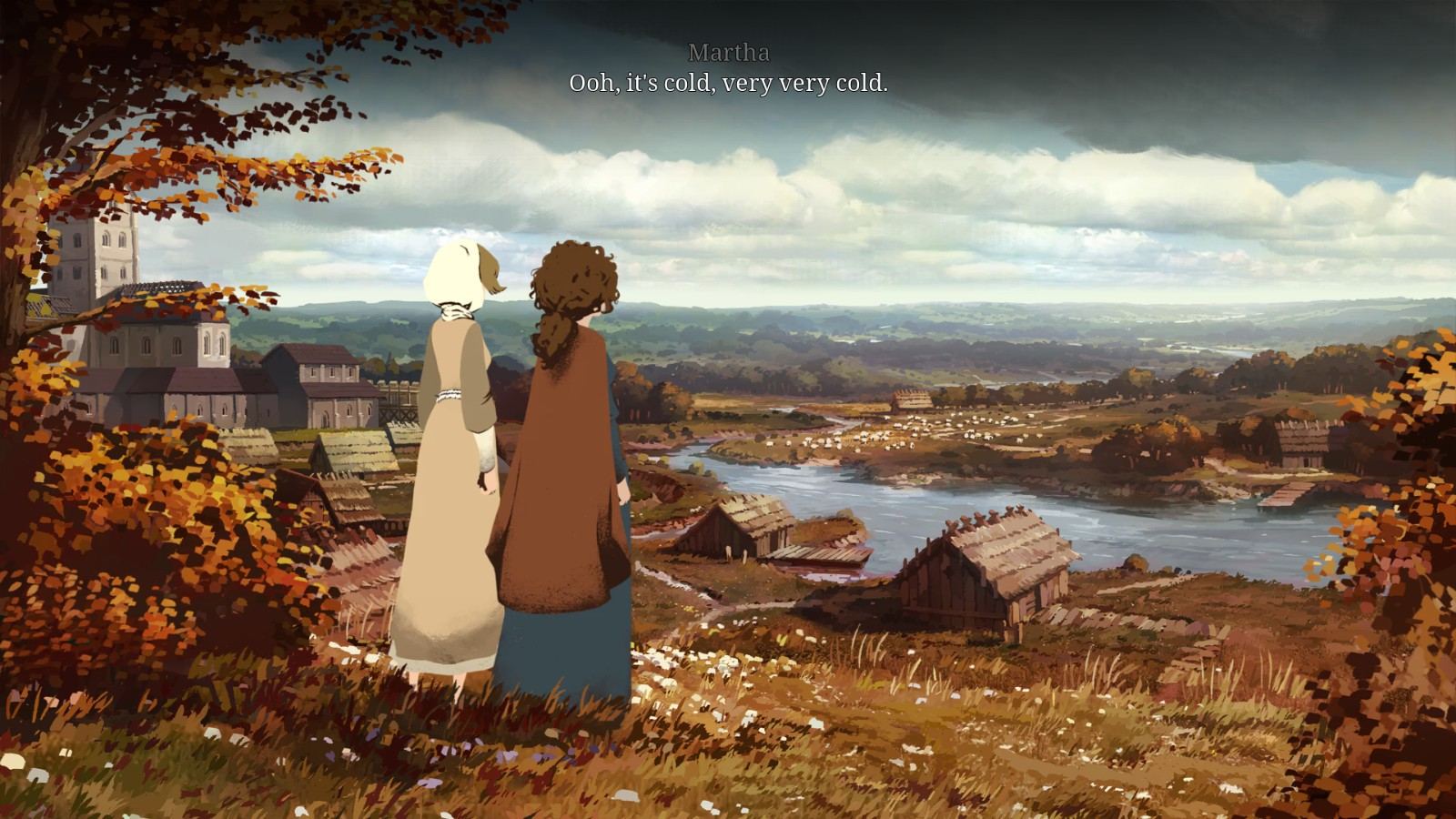 So, what happens when a man who wishes to build a cathedral meets a Prior of a ruined cathedral who wishes to rebuild it for the sake of the people who are angry and starving because of the ongoing war? What if even though this Prior Phillip always does his best, he is the reason of the war between two English settlements? What if a boy who always lived in cave comes to join the builder on his journey to build a cathedral while two children of an Earl come to ask for help from the second-hand murderer of their father? What if they all come together to build a cathedral which will stand there as a monument of hope for the people. A hope which looks impossible in this era when using herbs as medicine is witchcraft and trial by fire is still a thing in the eyes of people.
Ken Follett's The Pillars of the Earth stands solid on the foundation of religion and belief, but maybe from some point of view, it is not. The game takes a look on both sides while giving you different thoughts by different characters. Full of monks, believers, soldiers, burglars, people with power, people who are miserable, full of with hope, forgiveness, love, hardwork, revenge, promises, courage, wrong choices and long journeys; Ken Follett's The Pillars of the Earth touches everyone and calls out for everyone out there.
Without giving spoilers, it would be impossible to tell you more about the story of the game, yet with no doubt, it is a complex and well-grounded story with a highly successful narrative which can make you question every thought in your mind. It unravels slowly as it becomes stronger and stronger with every book. A wish to build a cathedral which is a symbol for hope and belief changes lives and witnessing it is a great experience.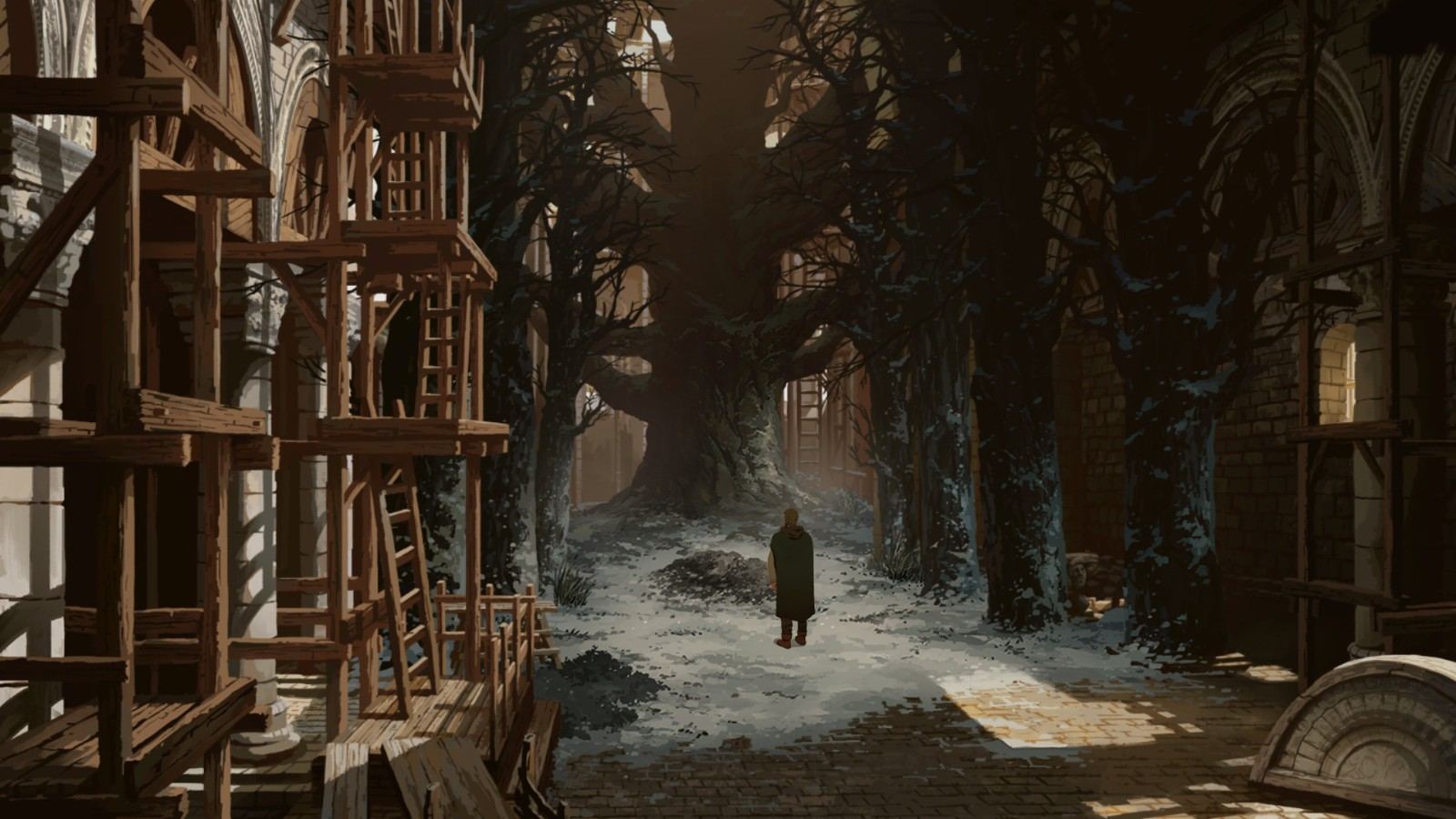 Gameplay mechanics of the game is similar with other point & click games. You point; they go, grab, use, take a look, etc. There are little puzzles and minigames here and there, yet I don't think that you will have a hard time while solving them. The game is not challenging in that way, but it is in an emotional way.
The most important part of the game, apart from its story, is the ability to shape the story while making choices during the gameplay. While in a dialogue, you will be given multiple lines to choose from and you will be shaping the story with your selection. This selection will have consequences and your actions will be shown to you at the end of the episode. You did this, this, this, the screen says and you bow your head while accepting your effects on the story. Your actions will be reminded you later during the story. So, consider yourselves warned.
When it comes to the visual side of Ken Follett's The Pillars of the Earth, I doubt that anyone could say anything negative. It is a masterpiece and every screen you see is a wallpaper material. I had a hard time while choosing screenshots for this review and I believe I can share thousands more with you.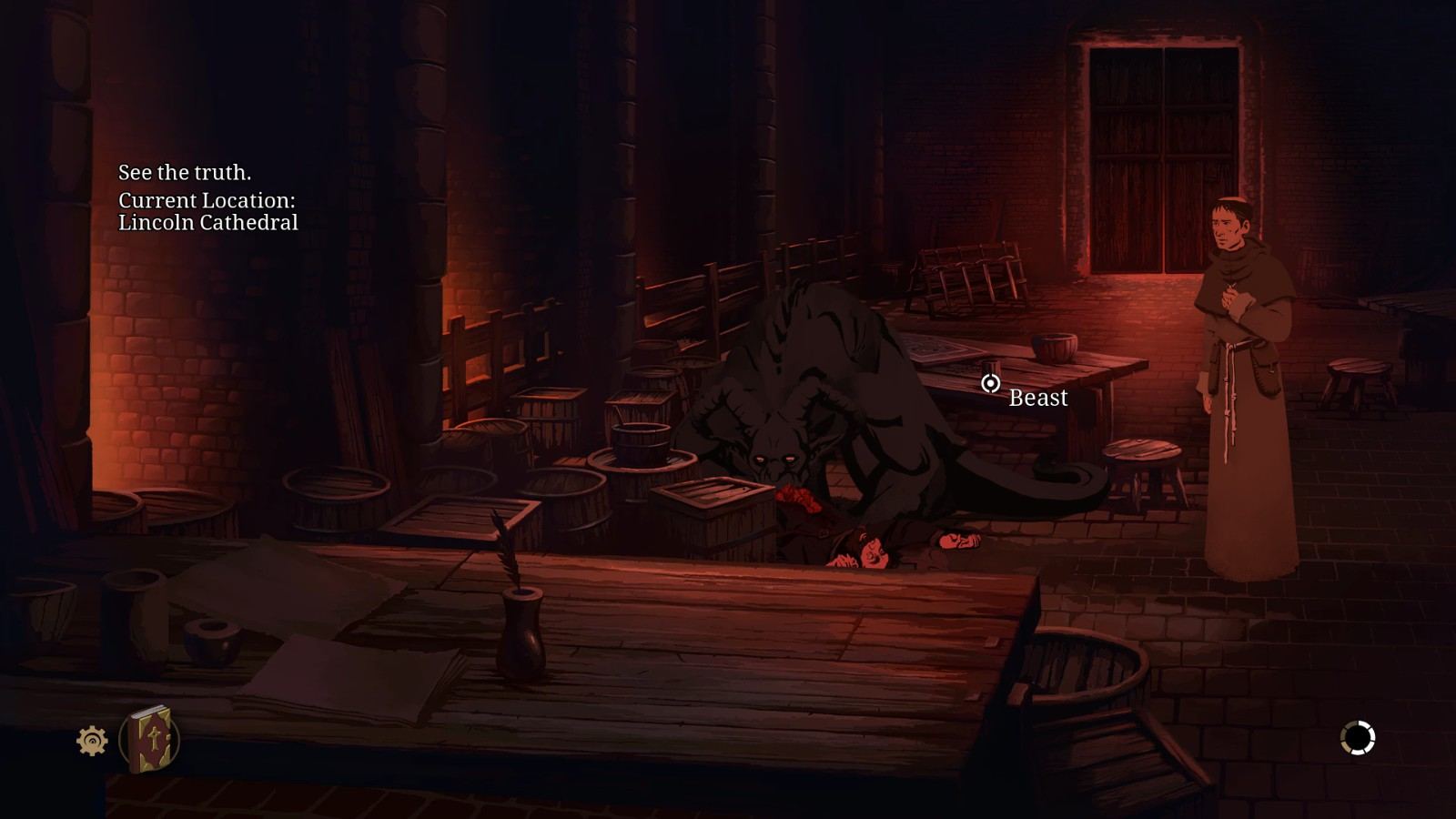 The game features handpainted backgrounds which left my mouth open every time. Nothing beats a good visual art-style when it comes to reflect an emotion and I believe Ken Follett's The Pillars of the Earth deserves respect when it comes to that. Every scene is highly detailed, every character and their animations are highly satisfying and taking screenshots every second is a privilege.
The other brilliant part of the game is the soundtrack along with sound acting. At the very beginning, you will see that it is a job well done and it will be a musical experience as well. The soundtracks are highly fitting and at some point, depressing. The voice acting is stainless even when you think that you witness all of the characters grow old during your gameplay and their voices are still the most fitting.
Even though Ken Follett's The Pillars of the Earth is a complete masterpiece with a ground-shaking narrative, brilliant visual art, highly effective soundtracks and a spreading meaningful story, it is not without fault.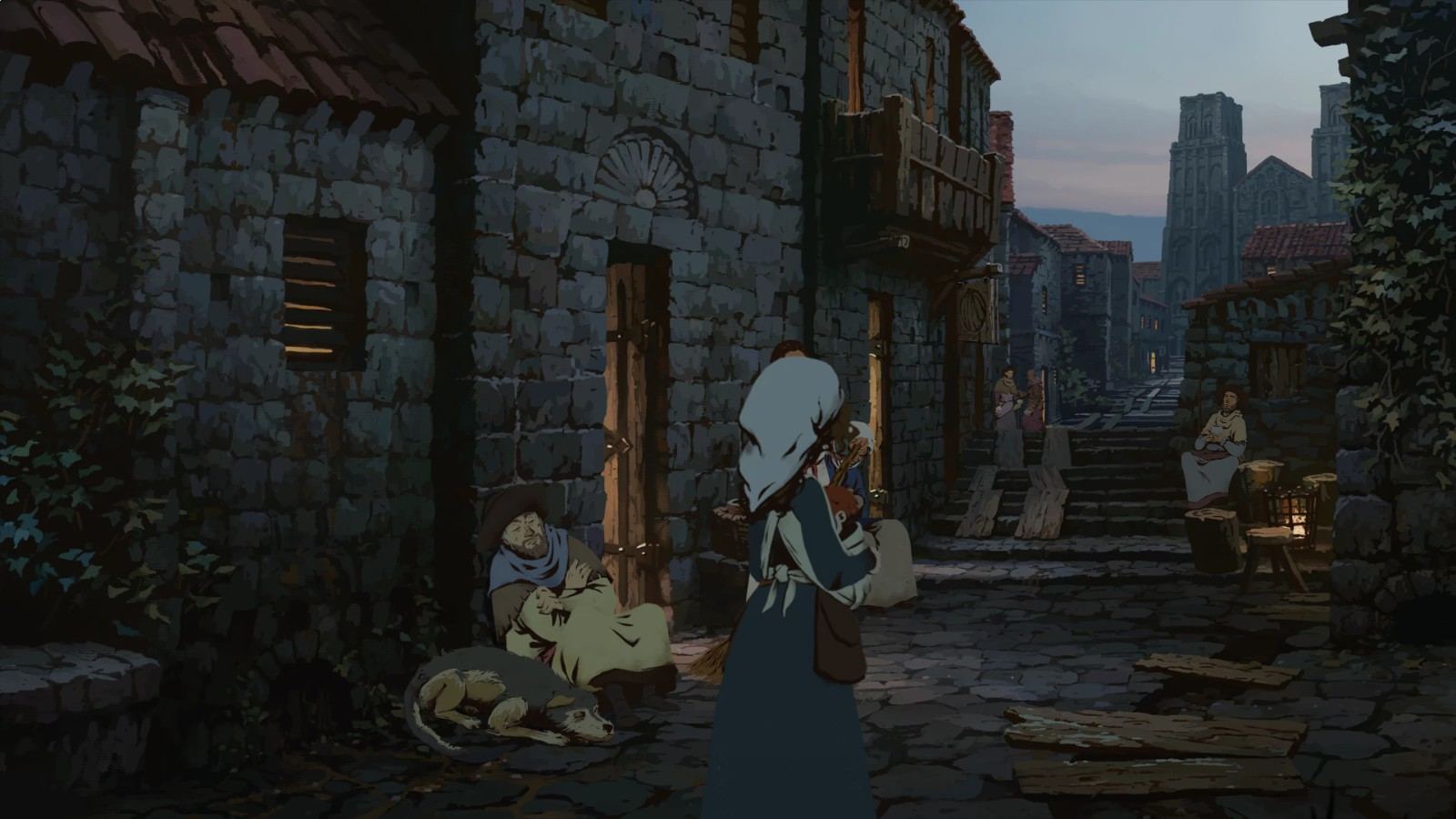 I can easily say that the game has no action scenes, if you don't mind throwing some rocks with a slingshot. It is a slow paced game like it should since the story is highly depressing and these people are troubled, I tell you. The game revolves around the story which is rich and this is why we are calling it a visual novel with a little interaction. But, these little interactions may not work like they are supposed to. When you are given a chance to interact with the game, seems like it gets a little bit more slow since the game takes it time to react back. When you are trying to skip a conversation or make your choice when you must, there happens to be a delay before the character takes action. I had no trouble with the system requirements and the game runs smoothly apart from this little issue. It is like everything slows down when you lay your hands on the game and when you don't, it plays itself without a problem.
For a slow paced game, this issue may be much and bore some. But, Ken Follett's The Pillars of Earth is not a one-sitting game. It requires time and attention, so I can recommend you to give the game what it deserves. Do not try to finish it at once, but absorb the story and the beauty of it slowly.
Overall, even though there are some technical issues, Ken Follett's The Pillars of Earth takes its place amongst my favorite games of 2018. It is a must-play for the ones who enjoy point & click games with a rich and intriguing story. It is a long game and I did not find myself bored even for just one second. From my point of view, it is a great success to keep the player always focused on the story. The game brings great characters to the screen with great differences, yet you can not help but love each of them for their differences. It is not a game you dare to miss and a great experience.
Ken Follett's The Pillars of Earth is now available on Steam as a full game and if you like what you read, you can go ahead and visit here.
Ken Follett's The Pillars of Earth was reviewed using a Steam key provided by the publisher.
Ken Follett's The Pillars of the Earth Review
Even though there are some technical issues, Ken Follett's The Pillars of Earth takes its place amongst my favorite games of 2018. It is a must-play for the ones who enjoy point & click games with a rich and intriguing story.
Positive
Splendid visuals

A rich and intriguing story, brilliant story-telling

Great character design

Brilliant soundtrack & voice acting

As a surprise, a marvellous book adaptation
Negative
Some technical issues

Slow paced gameplay may bore some