Dark Souls Remastered announced for Xbox One, PS4, PC & Switch
According to the announcement made by Bandai Namco, you can now die with improved visuals in 4K resolution. Dark Souls Remastered is coming for PC, PlayStation 4 and Xbox One on May 25. Along with that, during Direct event, the game is also confirmed for Nintendo Switch.
From Software is the name behind the Dark Souls Remastered which means that the game is at good hands since From Software is the studio behind the trilogy.
We will be able to experience Dark Souls in upscaled 4K resolution with 60FPS when playing on a PlayStation 4 Pro system, Xbox One X, and PC. Also, 1080p resolution with 30FPS is available when playing the game on Nintendo Switch with its TV mode. Dark Souls Remastered will also support up to six players in online multiplayer.
From their first timid steps to absolute mastery, players will build their characters by strategically adapting to daunting foes, exploring haunting locations, and amassing a large collection of weapons, armour and magic spells to utilise for a truly unique playstyle.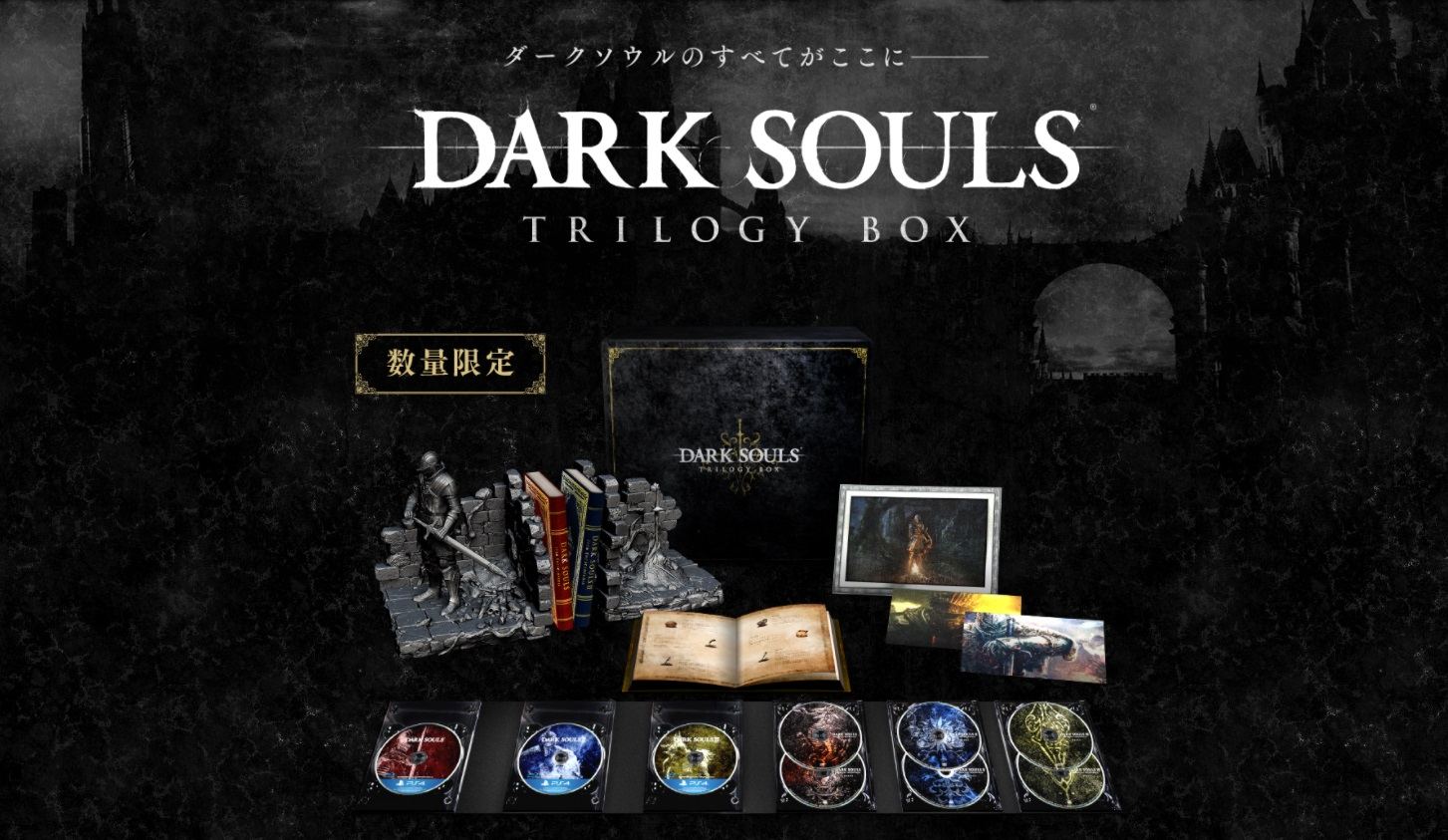 In addition to that, a Dark Souls Trilogy box has been confirmed for Japan. The box features Dark Souls Remastered, Dark Souls 2: Scholar of the First Sin, Dark Souls 3: The Fire Fades Edition, soundtracks,  knight and bonfire bookends, an encyclopedia, and a special art set. We do not know that if it will be available for other countries.
Stay tuned for more!