As many of you Xbox One users already know, Microsoft releases new hardware with a new and cool design. This time, to celebrate the upcoming action-adventure-pirating game Sea of Thieves, Microsoft will release a new controller with a glowing-in-the-dark skull in the middle. This turquoise and purple controller will be available soon with a cool gift with it.
Along with its looks, this new hardware also comes with a free DLC, "Ferryman Clothing Set". And this is not the only thing you will get. You will also get a 14 day trial for Xbox Live Gold and Xbox Game Pass.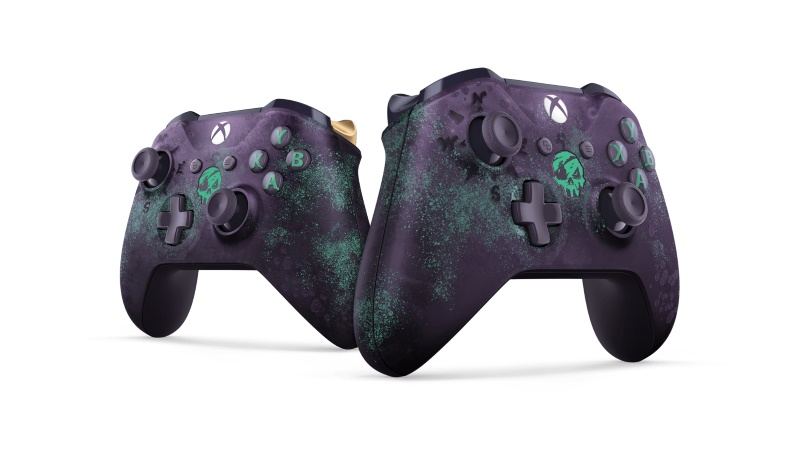 The controller will be available on February 6. As a new controller, it will support Bluetooth connection for PC and Tablet Windows 10 users. For console users, it will be available for Xbox One, Xbox One S and Xbox One X.
The controller will cost $ 74.99 If you are interested, you can go ahead and preorder the controller from Microsoft's website.
Stay tuned for more!