Again, Humble Bundle is on the stage with unique ideas and incredible discounts. This time, we will be paying little amounts for the games which are rated as Very Positive on Steam.
Right now, you can pay whatever you want in order to unlock RIVE: Wreck, Hack, Die, Retry, Neon Chrome and Dungeon Souls.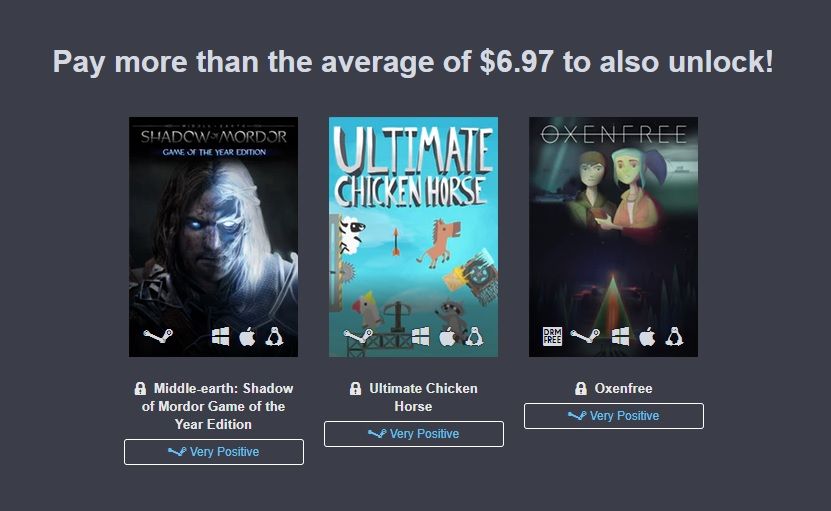 Pay more than the average of $6.97 and you will also unlock Middle-earth: Shadow of Mordor Game of the Year Edition, Ultimate Chicken Horse, Oxenfree.
Pay $10 or more to also unlock Death Road to Canada and Beat Cop. And finally, pay $80 or more to unlock Middle-earth: Shadow of War Pre-Order and a Shadow of War T-shirt!
You can go ahead and visit Humble Bundle right now by visiting here and take advantage of these bundles. Don't forget to donate!