Well, I've already written about Skyrim's Switch release, but I figured that a roundup would be more practical (and easy for you to read, dear reader). Here is yesterday's Nintendo Direct news roundup people, have fun!
1 – Bethesda loves Switch
Yes, that is correct. Along with the Switch version of TES V: Skyrim, Wolfenstein II: New Colossus and DOOM will also be on the mobile console, probably making us scream "DEMONS" or "FASCISTS" on the top of our lungs; in the near future, on a bus, in a peaceful park, or while waiting in a bank queue. Anyway, it will be perfect.
DOOM will be with us near the end of 2017, Wolfenstein II: New Colossus will be around in somewhere in 2018.
2 – Mario invades the real world
To be more specific, he invades our Nintendo Switches, with a red, red package. Here's Nintendo's tweets about it:
This special #NintendoSwitch bundle contains #SuperMarioOdyssey and delicious themed Joy-Con. It arrives on 27/10! pic.twitter.com/D8ira1UeWL

— Super Mario UK (@SuperMario_UK) September 13, 2017
Take #SuperMarioOdyssey wherever you go with this special carry case, arriving in stores on 27/10! pic.twitter.com/eM5MfcN0de

— Super Mario UK (@SuperMario_UK) September 13, 2017
Well, the carrying case looks delicious. The bundle will be available on the same day of the game's release, 27th of October.
3 – More Pokemon stuff
Don't get me wrong but I don't fancy Pokemon. Anyway, Nintendo announced that there will be two new forms of the Legendary Pokemon Necrozma in the upcoming game Pokemon Ultra Sun & Ultra Moon: Dusk Mane and Dusk Wings. And there will be some new map areas added to the Alola, and there will be some new Ultra Beasts, and there… OH GOD, just watch the video:
And there will also be a Poke Ball version of the Nintendo 2DSXL:
Catch the Poké Ball Edition New Nintendo #2DSXL on November 3rd! pic.twitter.com/4rhxTxtmJI

— Nintendo of America (@NintendoAmerica) September 13, 2017
Pokemon Ultra Sun & Ultra Moon will be released in November for 3DS.
4 – Xenoblade Chronicles II release date
It will be released for the Western part of the world on the first day of December. Then we as Rex, finally can begin our search for a world called Elysium. Be warned, a good RPG is coming to steal your hours; along with this beautiful Switch Pro controller: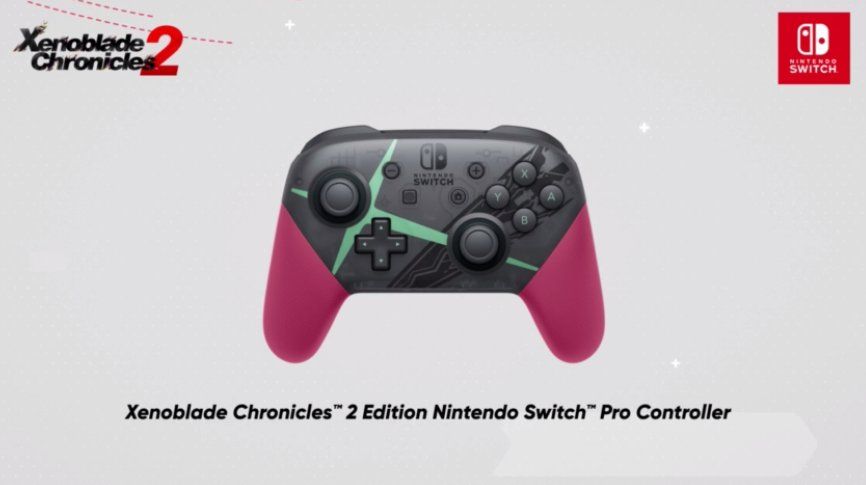 5 – Scary Kirby is back
That thing is scary, I tell you. I get the same feeling when Emine and I modded Left 4 Dead 2 zombies into Teletubbies. Eich. Anyway, the new Kirby game for Nintendo Switch, called Kirby Star Allies, is coming on 19th of January, 2018.
6 – And in the other headlines…
Minecraft came to 3DS, a MOBA game is coming to Switch called Tencent's Arena of Valor, a new Mario Party game is coming, and finally a demo for the Switch exclusive RPG Project Octopath is ready to play.
This year surely will be Nintendo's year.
Stay switched, people!