Since Wolfenstein 2: The New Colossus is knocking on our door, some details about the game started to come to surface. Amongst them, there are details about season pass.
Season pass of Wolfenstein 2: The New Colossus is named as Wolfenstein II: The Freedom Chronicles and it features a trilogy which will tell an entirely separate adventure featuring three new characters battling against Nazi forces in US. Here are the DLC packs:
The Adventures of Gunslinger Joe – As former professional quarterback Joseph Stallion, smash through Nazi hordes from the ruins of Chicago to the vastness of space!
The Diaries of Agent Silent Death – As ex-OSS agent and assassin Jessica Valiant, infiltrate Nazi bunkers in California and discover the secrets of Operation San Andreas!
The Amazing Deeds of Captain Wilkins – As the US Army's renowned hero Captain Gerald Wilkins, embark on a mission to Nazi-controlled Alaska to dismantle Operation Black Sun!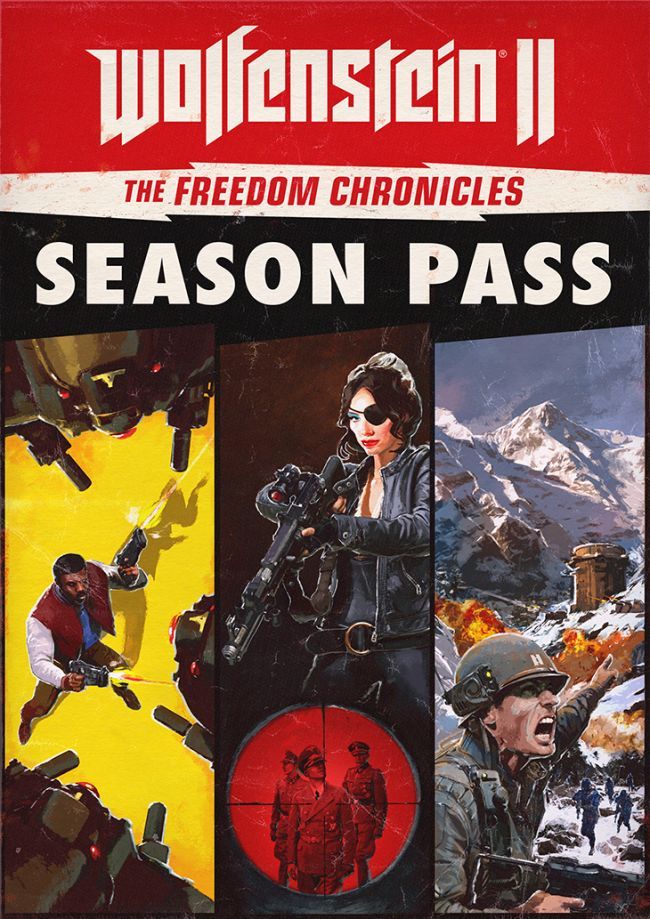 All three DLC packs are included in the Digital Deluxe Edition, which is available for pre-order right now. The Freedom Chronicles Season Pass will be available as a separate purchase when the game launches, for $24.99 (US) / £17.99 (UK) / $34.95 (AUS).
If you pre-order the game, you will get The Freedom Chronicles: Episode Zero for free which is a separate mission that intoduces three new characters. It is also included in the season pass.
Wolfenstein 2: The New Colossus will be out on October 27. Stay tuned!