This may be the shooter we were waiting for.
BossKey Productions' upcoming multiplayer first-person shooter title LawBreakers is breaking rules of gravity and shooters, both. In the futuristic America of LawBreakers, years after the event of 'The Shattering', we are now fighting in a very different and charming environment.  Landscape and gravity have changed and made gravity-based combat possible.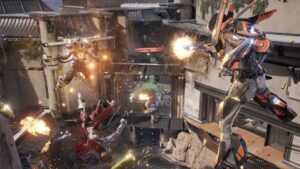 Beta testing will start in 2017. You can visit here and sign up for it. Here is the gameplay trailer for LawBreakers.