We are well aware that No Man's Sky is the ultimate topic when it comes down to space journey. Even though some of the players are not satisfied with No Man's Sky, I have the guts to tell you that it needs some more time. The game makes itself, it is one of the best things happened to us gamers, an endless space journey has much to offer us. We are just having a little trouble right now and it will come to pass, I believe.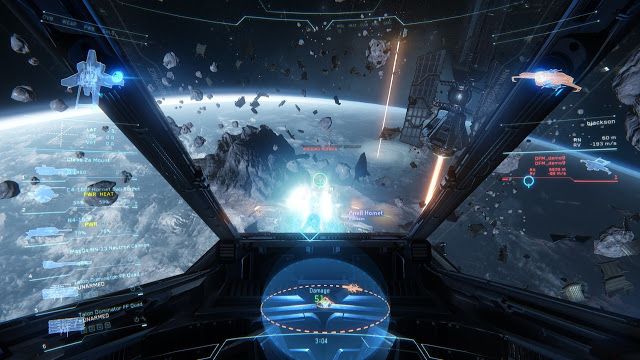 Well, how about Star Citizen? An upcoming space sim for PC. A first-person space combat, mining, exploration, and trading with first-person shooter elements in a massively multiplayer persistent universe and customizable private servers, and a branching single-player and drop-in co-operative multiplayer campaign titled Squadron 42.


It is promising, it is too much to ask for. We already know that planets in No Man's Sky are randomly generated. Instead of this, Star Citizen offers us a journey between actual places. There is a long video but it shows a lot. Animations look absolutely beautiful. Here, you can watch it below:
Star Citizen is still in development but surely it is something to wait for.