Upcoming multiplayer first-person-shooter game Overwatch will have comics, animated shorts and a graphic novel, starting this month.
The first of the animated shorts will be coming this month. You can see the first animated short, shared with us at BizzCon 2015. This is more like a lovely behind-the-scenes video:

There will be six free digital comics, focusing on different characters on each. I am almost sure you are going to adore them. Animated shorts will be released starting this month,leading up to the launch of the game. The first one will be about the vigilante gunslinger McCree. You can check the cover below: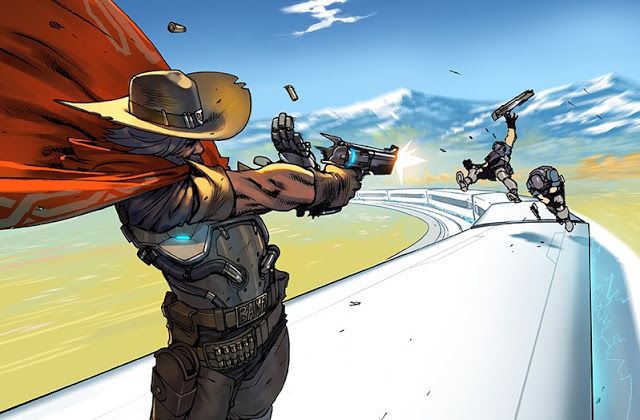 And for the final, there will be a graphic novel ( this is the best ) named as Overwatch: First Strike. First Strike takes place during the Omnic Crisis –the global robot uprising that unfolded decades before the events we experience in-game.
Written by Micky Neilson and with art by Ludo Lullabi, First Strike explores the early days of Overwatch, the elite international strike team that was assembled to save humanity. You'll learn more about the origins of some of its founding members like Soldier: 76, Torbjörn, Reaper, and Reinhardt, years before the events of the game!
You can see the First Strike's new teaser below: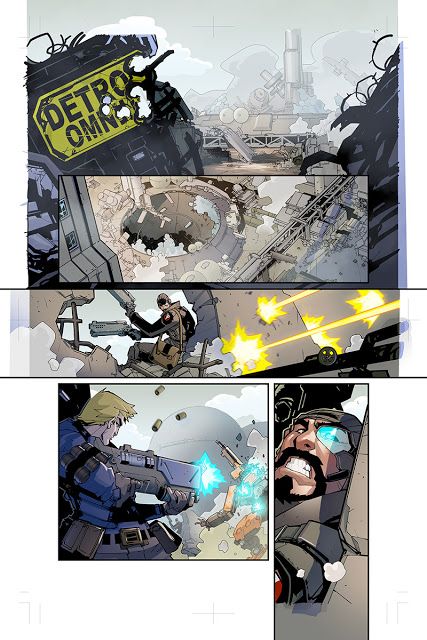 Everything we love, Overwatch has it. Our Overwatch journey will begin on March 24.