The story of poor Isaac will continue and finally have a closure with The Binding of Isaac: Afterbirth+.
We know the sad story of our beloved Isaac and we hate his mother more than we hate Ramsey Bolton. After her mother starts to hear the voice of God and decided that she needs to sacrifice her son to him, Isaac runs for the basement where he encounters various enemies, lost brothers and sisters, his fears and finally his crazy mother.
Afterbirth+ expansion is now out to end this five-year journey. Afterbirth+ started as a mini DLC of mod tools but now is another game expansion with new added content. "But still at its core the whole point of AB+ was to hand the game off to the community, who at this point knows the game better than i do." says creator Edmund McMillen.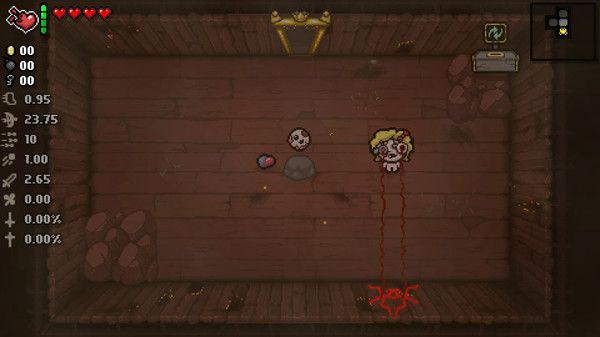 The Binding of Isaac will get monthly booster pack update which will bring the best user-made content to the game. On this matter, Edmund McMillen says; "You can honestly do whatever the hell you wanna do."
The Binding of Isaac: Afterbirth+ will bring more than 55 items, hundreds of new rooms, a new mysterious boss, a new ending, a new hard mode, a new playable character and of course, new achievements. You need to have the main game in order to play Afterbirth+.
Well, you already know that the game is more than addictive. Like, you may want to sell your soul to the devil instead of playing The Binding of Isaac. If you dare, visit Steam.