So 2016 went bye-bye, leaving great games behind. Most of us agree on that 2016 wasn't the perfect year ever but we continued to buy, play and enjoy games like we always do.
Steam, being the most known gamer platform around the world, now answering the questions in our heads. Valve has revealed the top 100 best selling games on Steam in 2016 under the titles of Platinum, Gold, Silver and Bronze.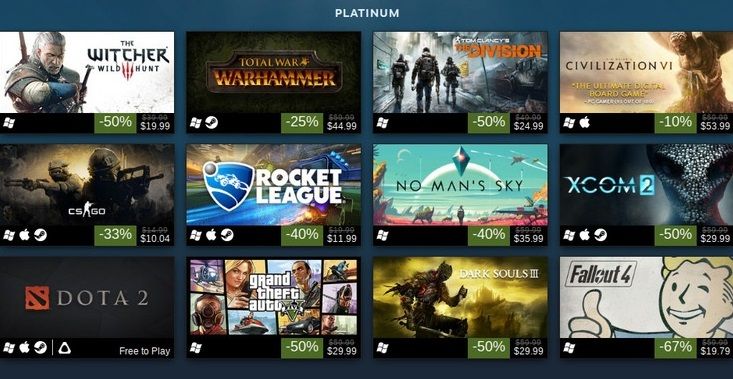 Fallout 4, No Man's Sky, Witcher 3: The Wild Hunt, GTA V, XCOM 2, Dark Souls III, CS:GO, DOTA 2, The Division, Total War: Warhammer, Rocket Leauge and Civilization VI are under the title of Platinum. Yes, you got it. These are the top sellers of 2016.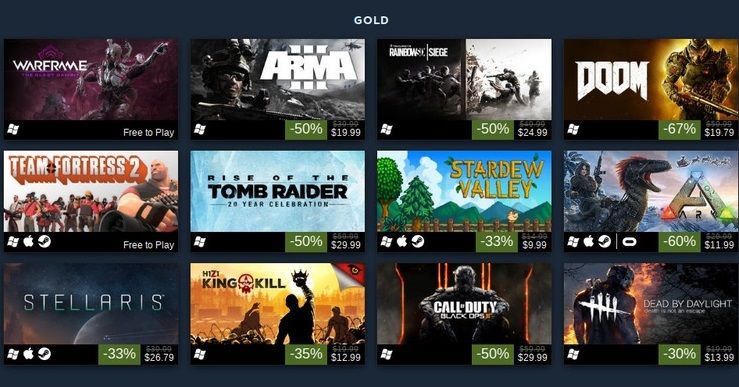 After Platinum, there goes Gold. DOOM takes its place under Gold but in our hearts, it is Platinum. Other than that, Rise of the Tomb Raider, new nightmare fuel Dead by Daylight, our lovely Stardew Valley, COD: Black Ops, ARMA III etc. are all Gold.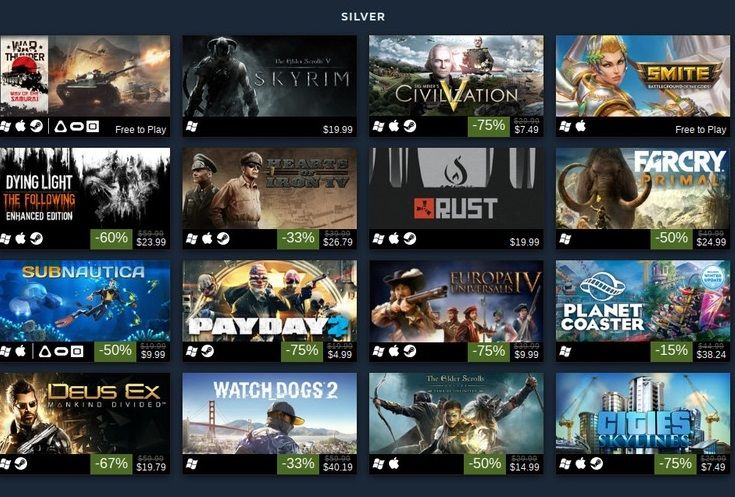 Under the title of Silver, we see Watch_Dogs 2, Deus Ex: Mankind Divided, Payday 2, The Elder Scrolls V: Skyrim (never gets old), Civilization V etc.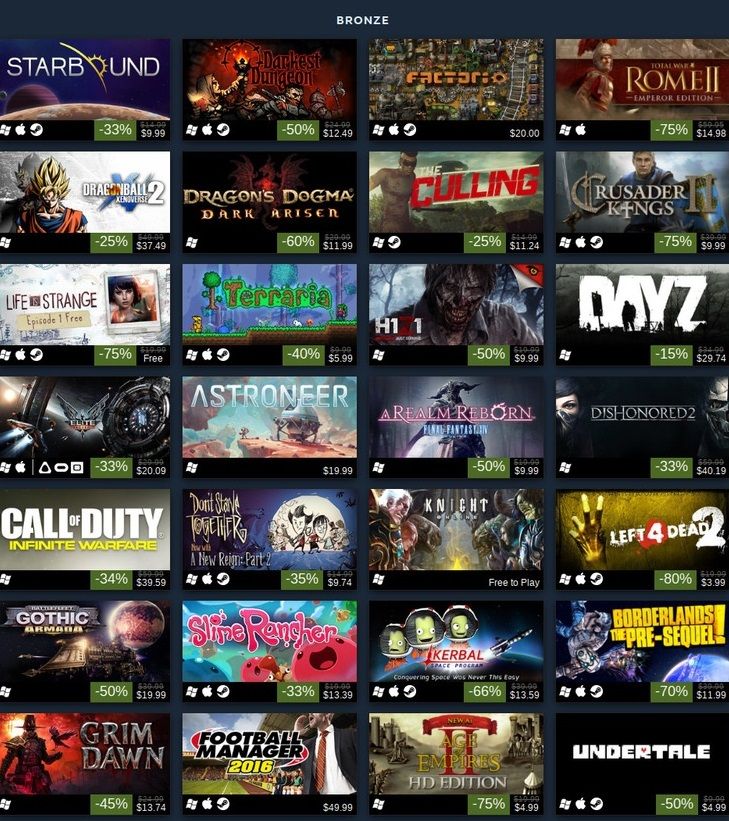 And there goes Bronze. Don't get it wrong, Bronze is fine since being on the list is just enough. The first part of Bronze includes Borderlands The Pre-Sequel, Don't Starve Together, Undertale, Grim Dawn, DAYZ, Darkest Dungeon and many more.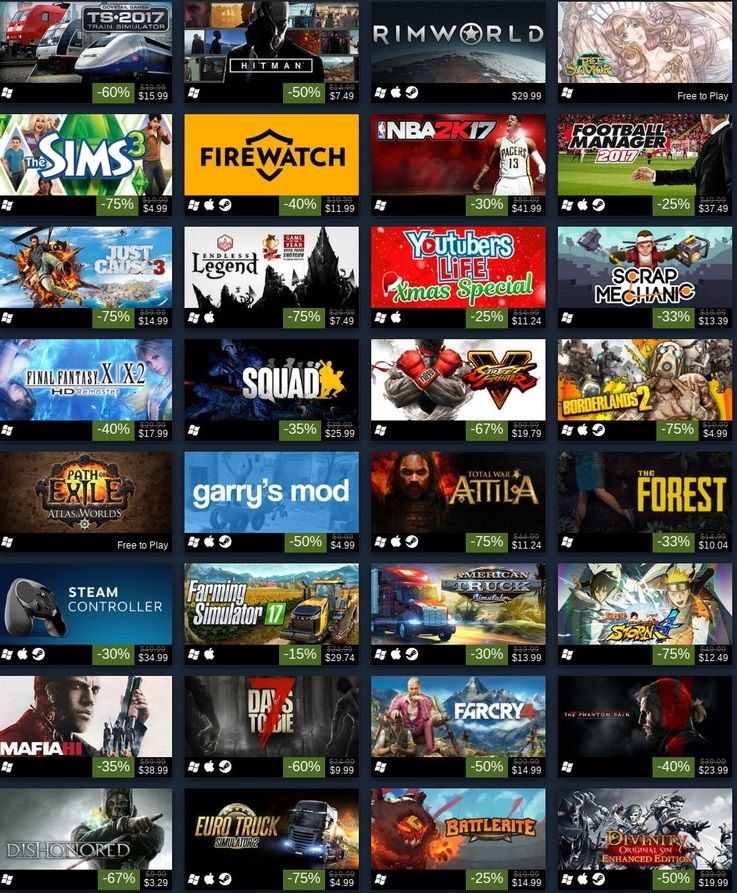 Bronze continues with Dishonored, The Forest, Firewatch, gary's mood, Hitman, more beautiful games and Steam Controller.
To celebrate the great news, Steam offers great discounts on these selected and best-selling titles of 2016. Go ahead, take a look.