Someone built an RTX 3070 Gaming PC in Minecraft
User "AlanGeisse" from Reddit, who is known as a master Minecraft builder, has been using his skills to create his imaginative gaming PC builds in Minecraft. In this video you will see, you will witness an amazing in-game gaming PC build which you can even swim inside its liquid cooler.
After not getting enough attraction on r/Minecraft, Geisse started working on a more accurate and higher spec design. After 45 hours of work, the RTX3070 gaming PC build got its deserved place in popularity.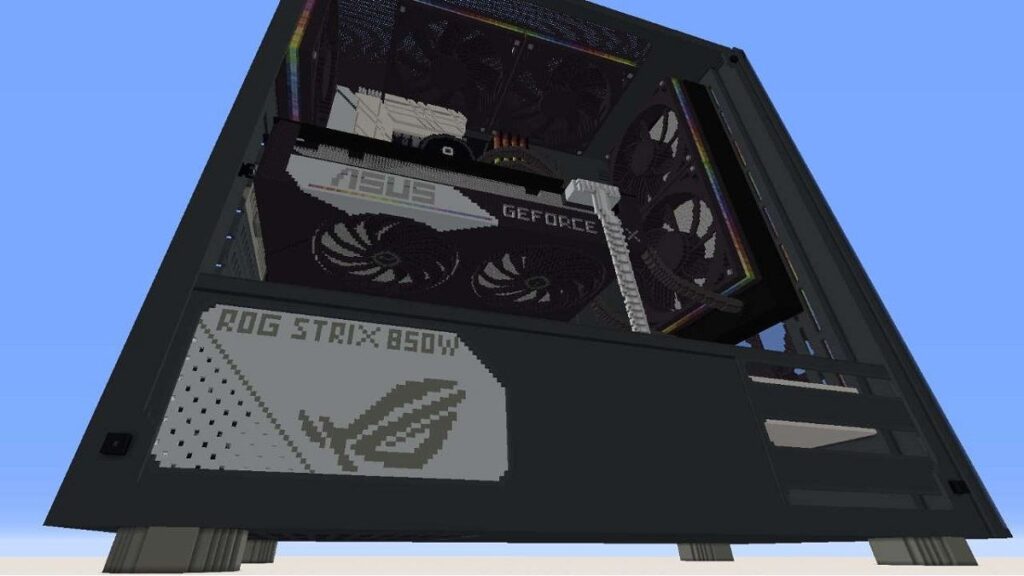 The second build looks much better than the first one and obviously deserves more attention than the first one, we also gotta acknowledge the fact that sadly, this is the only way we can get our hands on a 30 series graphics card. Since the GPU is out of stock.
It's good to see such great buildings made by gamers, let's hope we can see more of those in the future. Who knows, maybe with an RTX3090?