The Light Keeps Us Safe – An upcoming procedurally-generated apocalypse
Developers of The Signal From Tölva and Sir, You Are Being Hunted, Big Robot Ltd is now getting ready to publish their new title, The Light Keeps Us Safe.
The Light Keeps Us Safe promises a procedurally-generated apocalypse in which only The Light can save us. The game is a stealth title and we will try to avoid terrifying machines that patrol the desolate world, and employ the powers of Light to unpick their deadly traps.
The thing is that the game is a dark one. In this world, the sky has flickered and gone out. The fact that you need food and water in order to survive forces you out of your bunker, yet in the darkness, there are things which will hunt you down. Only The Light can save you.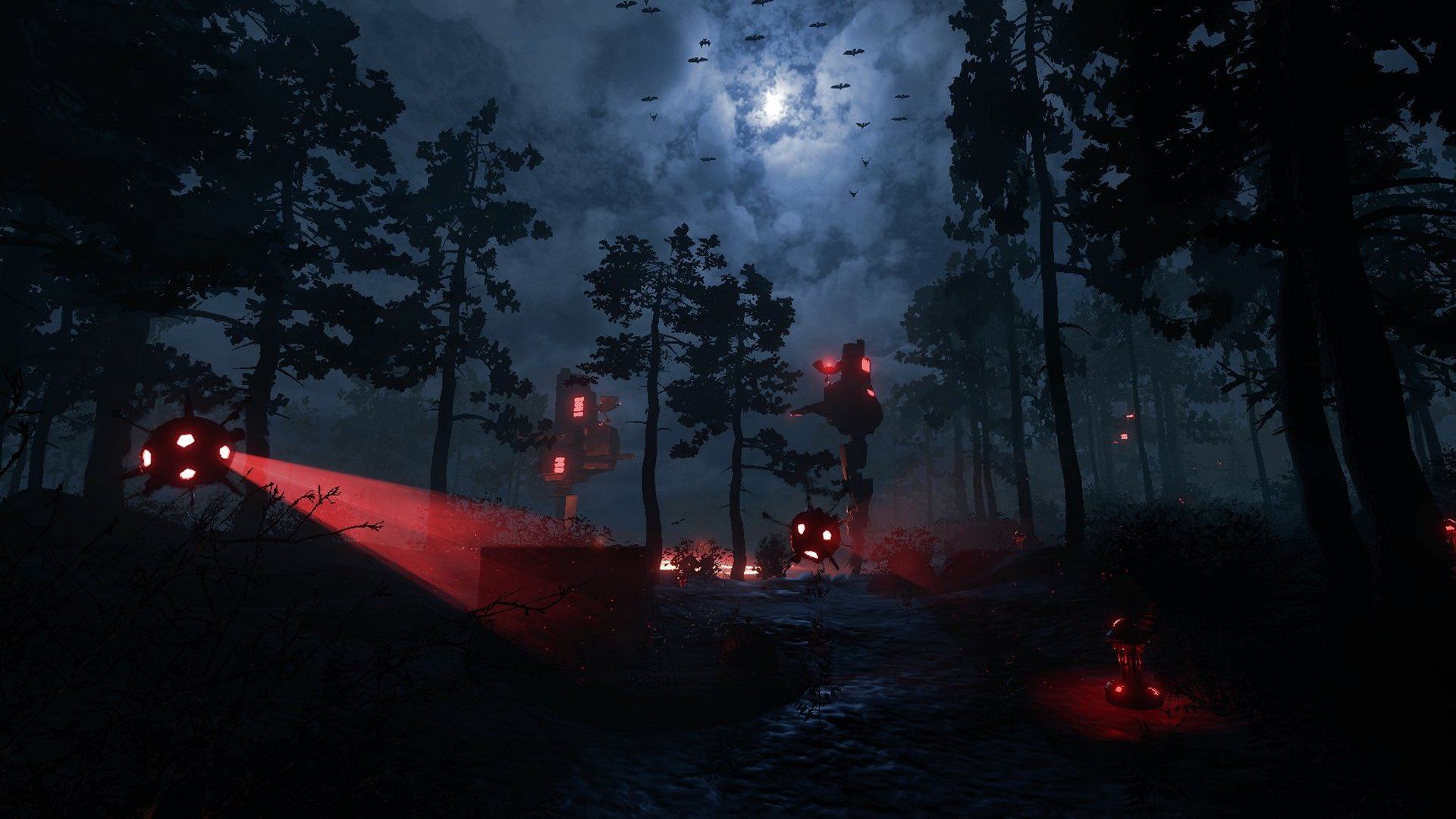 Here are the key features of the game:
Unique light-based interactions and challenges!
A sprawling world of stealth, survival, and exploration from the makers of SIR, YOU ARE BEING HUNTED and THE SIGNAL FROM TÖLVA.
Horrifying and aggressive alien-machine enemies!
Fiendish traps and disturbing hostile environments.
A procedurally-generated environment, different for each playthrough.
A grim sense of existential threat (because we're good at that sort of thing…)
No crafting though, because we find that a bit dull tbh. Sorry!
A tremendous sense of satisfaction in overcoming certain doom. You want that feeling, don't you? It's a good feeling.
The game will be available as an Early Access title on Steam on 11 October and Early Access stage will continue for around six months.
Stay tuned for more!