PUBG's Savage Map introduces underground caves
PUBG Corp. is still working hard to give PUBG addicts what they want. The developers of the game announced a new addition to the game in order to keep the gameplay experience fresh.
According to the post by the developers, Savage Map will add new vehicles and new weapons along with underground caves. The cave system is inspired by a real cave that exists outside of Bangkok, Thailand. The developers seem really excited about the upcoming cave system and shared an image to show us how the caves will look like on the map.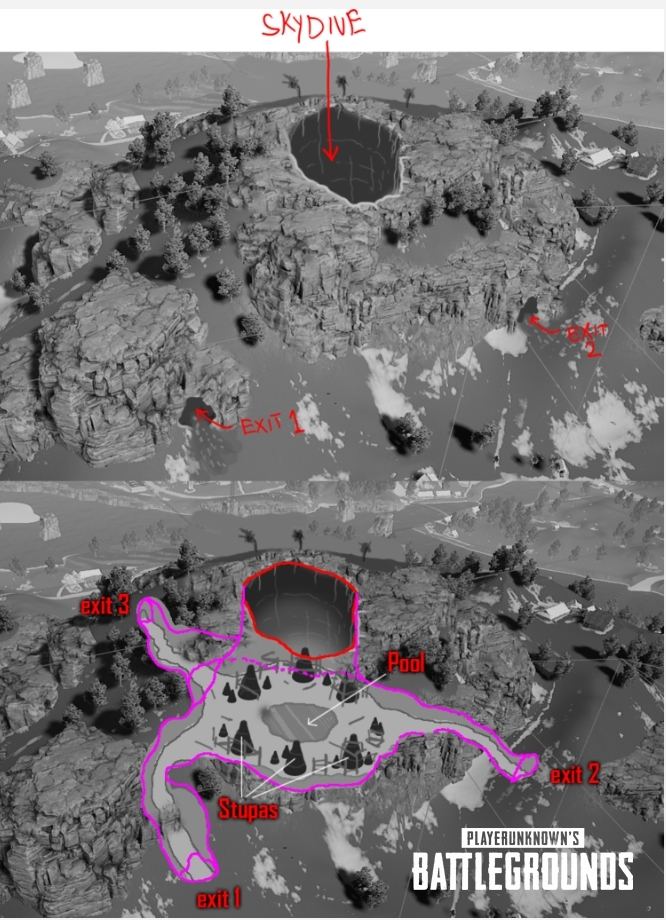 There will be more detailed news about the upcoming cave system in the future. Stay tuned for more!