Ninja Theory's highly anticipated game Hellblade: Senua's Sacrifice is finally on shelves and available to download for PC and PS4. At last, we can play this beautifully disturbing masterpiece!
We have been talking about this title for a long time. The videos explaining the development period of the game showed us that the development team put a huge effort in and invested an immense amount of time on it make to make it as impactful as possible. And, as it seems, they have managed to make it so.
The most important part about this game is the sound effects on which the developers worked so hard. The protagonist is a woman who has a mental illness which makes her hear voices all the time. That's what makes the sound effects crucial for Hellblade. Thus, this is why developers worked together with a psychiatrist and people with the same problem. And this is why Hellblade is a unique game in my book.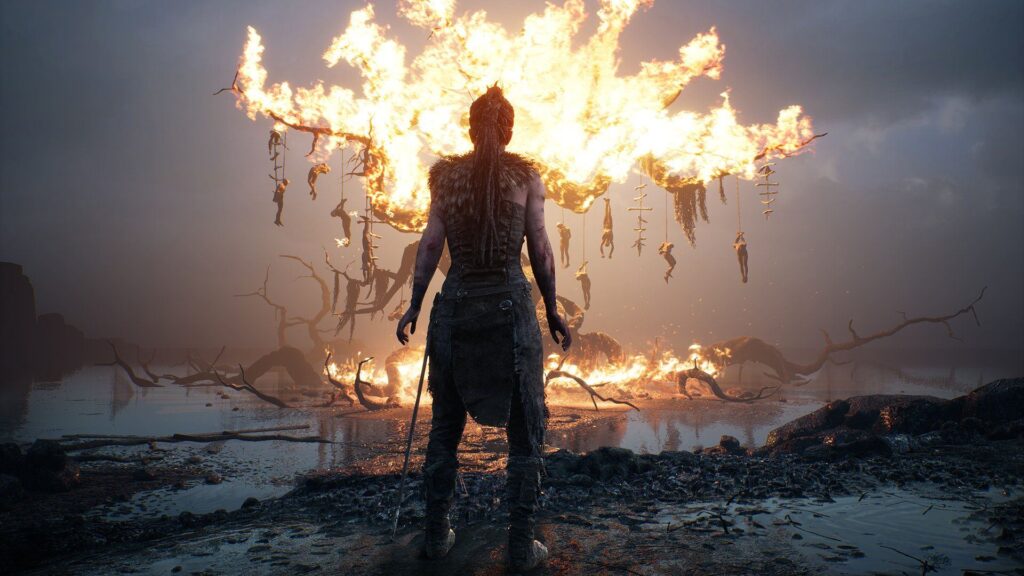 A feast for the eyes and ears
The sound effects are not the only thing which makes this game that good to be honest. For the main character, Senua's movements, motion capture technology was used. So, as we can see in the gameplay video that we had shared with you a while ago in another news, movements and the environment look pretty promising.
I had the chance to experience this disturbing masterpiece when it was released yesterday. And as far as I can see, they did a great job. Hellblade sounds and looks awesome. The quality of both visuals and sounds makes this game a must to have.
So if you want to have it in your library, go ahead and check it out on Steam and PS4 market.
Also don't forget to but a good headset beforehand if you don't have one. You will want to hear every single sound effect in game, believe me. And the voices in Senua's head should become the voices in your head…
Lastly, I'd like to inform you that a detailed review of Hellblade: Senua's Sacrifice is on it's way. So don't go anywhere fellas and stay tuned for more Hellblade!