A new teaser trailer is out for upcoming Battlefield 1 and it shows weapon changes.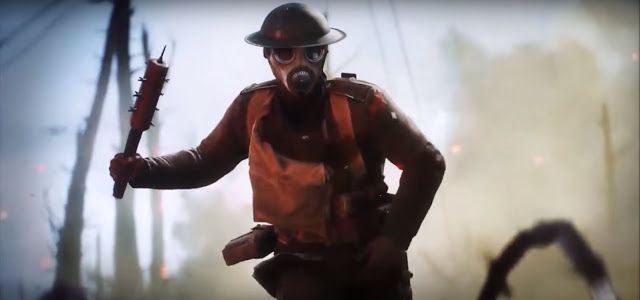 Battlefield 1, World War I first-person shooter video game which we are waiting patiently, now has a teaser trailer about weapon changes.
In this 15 seconds long teaser, we get a chance to see how it works when you bring a trench raiding club to a gun fight and I must say, it is brutal. We see a soldier with a trench raiding club, running towards another soldier who is holding a death machine. What are the odds? Let's see:
Of course, you've already noticed that it says in-game footage. Also, you've noticed that if you can not reload in time, there is always a chance you get hit in the face.A new full trailer will be out on June 12, at EA Play event.