Telltale's new (probable) masterpiece, the first part of a miniserie, The Walking Dead: Michonne is only hours away from us and I can't wait to be depressed while playing it.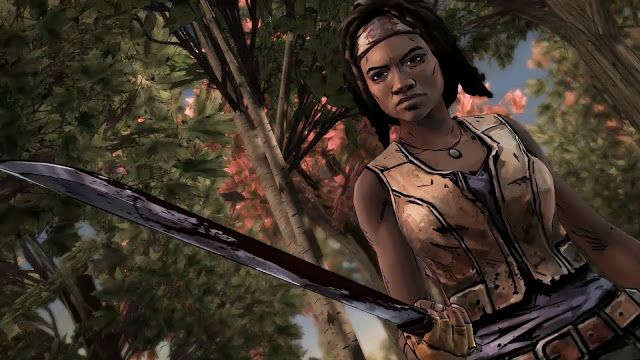 There is something about this game different from the other zombie games and I think it is all about the atmosphere. It is not like 'let's go kill some zombies man!' or 'reloading here'. It is nervous, it is depressed, it is dark. It is hell and it makes you fell like you are in hell. It is like a real zombie apocalypse. Michonne makes you emphatize with characters, you are upset for their lost and you are trapped. It is nervous because, it's like we will gonna do when there is a zombie apocalypse, people turn to each other. And of course, this is my personal opinion.
For The Waling Dead: Michonne, there is a new trailer. you can watch it below:
Without spoilers, I can only say that there are some flashbacks to Michonne's past and we can see the reason behind her tough character. The triloghy will hit PC, PlayStation 4 and Xbox One tomorrow and on February 25, we can play it on our iOS and Android phones.