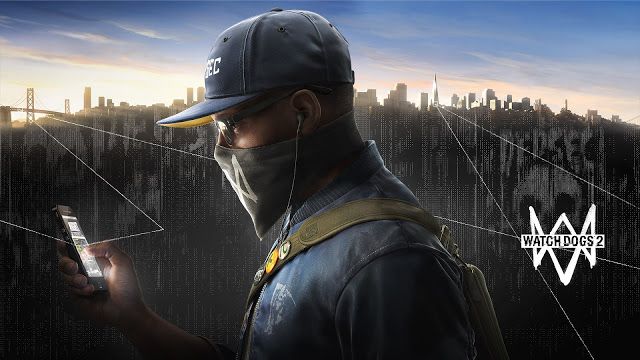 Ubisoft not only announced the release date but a new hero and a new city.
Watch Dogs' sequel Watch Dogs 2 is now officially coming on November 15! It is closer than we think, actually. But the noteworthy part is that Ubisoft shared more detailed information about the upcoming game.
There will be a new playable character named Marcus Holloway. Marcus is a young and talented hacker, trying to help Dedsec since he was accused of a crime he didn't even commit. According to Ubisoft, Halloway will be more expressive, better at parkour (yes!) and a pretty good fighter. His melee weapon is actually made out of a billiard ball. Better, he is able to perform mass hacks. Holloway will have different equipments at his command like the drone we see in the trailer.

The open-world which we will be playing in is "so much alive, so much interactive." The city reacts you when you interract with it. Even if you don't, the city will go on without you. A highly explorable world for a hacker, full of secrets. There are also underground gangs, manipulative corporations and other groups of hackers.
Watch Dogs 2 will have three different editions available for you to purchase: Deluxe, Gold and Collector's Edition. Pre-order any of them, you will get a bonus mission called Zodiac Killer. For you who doesn't want to watch the 18 minute long video, here are the cinematic reveal and Marcus character intoduction trailers:
Watch Dogs 2 will hit PC, PlayStation 4 and Xbox One on November 15.