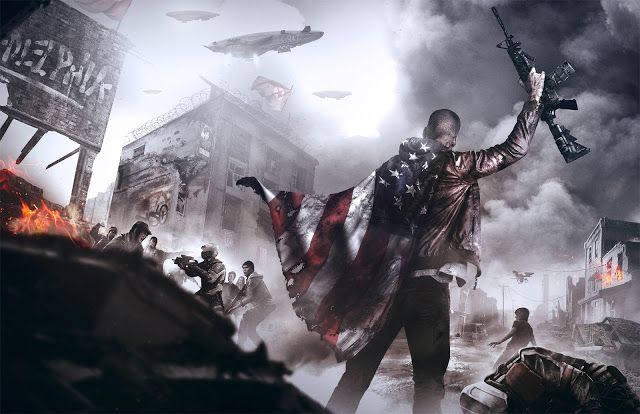 Homefront: The Revolution is an upcoming open-world, first person shooter game. We will play as Ethan Brady and stage a resistance movement against the army of Korean invasion in the city of Philadelphia.
A new trailer is out for Homefront: The Revolution and it is all about the Apex Corporation. It is a fictional in-game advertisement of Apex. Here, you can watch the trailer below:
At the end of the trailer, it says 'Uncover the Truth' and gives us a link: tiny.cc/apexhistory , which leads us to the Homefront's page.
The year is 2029. America is under foreign occupation. Explore a history much like our own, but leading to a very different world.
You can visit the website and get for detailed information about Homefront: The Revolution and the Apex Corporation.
Homefront: The Revolution will hit PC, PlayStation 4 and Xbox One on May 17.