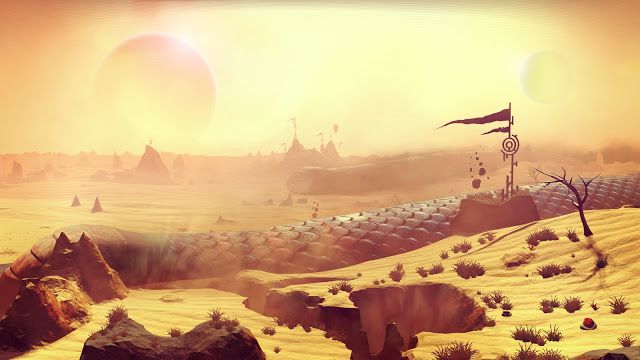 This game always seemed like a dream to me. I was afraid that it won't happen and could not believe what it has to offer: An endless space to discover until the end of the world. But it is happening. Some say, the lack of plot is a bad thing, but I think otherwise (for this game, of course). To be fair, we'd all love a good story but the feeling here is different; it is atmosphere and exploration –it is adventure. Maybe it's too early to bring up opinions about the game but I am certain that the feeling of adventure will be there, if not anything.
Release date of No Man's Sky is now official after some leaks: 21st of June. By the way, we've heard another rumor about its price and to be sincere, did not like what we saw. AAA price ($60) for an independent game can be a bad example. I hope it is just a rumor. (Update: It is $60 on Steam now.)
Anyway, here are the system requirements:
+ OS: Windows 7
+ Processor: Intel Core i3
+ Memory: 8 GB RAM
+ Graphics: nVidia GTX 480
+ Storage: 10 GB available space
Seems reasonable, this means the game will probably be well-optimized. We are more than excited to explore 18,000,000,000,000,000,000 planets!