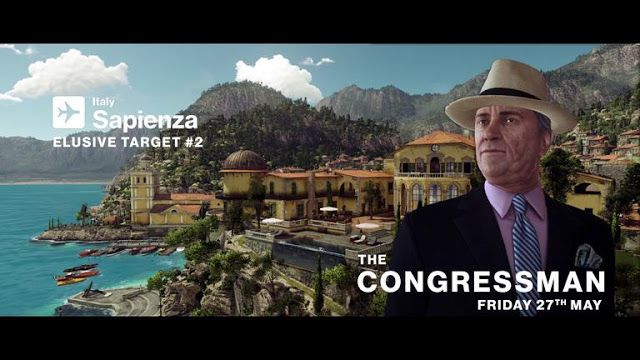 Hitman's first Elusive Target was The Forger Sergei Larin and just a little bit more than half of the players has done the job properly. If you are curious about the numbers, here are the results of the first Elusive Target.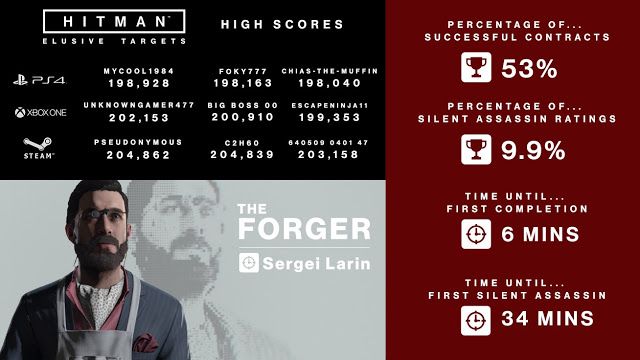 So you can be proud of yourselves PC gamers, since you are the best assassins' on the world, as the numbers say. But in total, we bring disgrace on Hitman.
Now, we have another one to kill, another soul to send to hell. The Congressman will be in Sapienza next weekend, having a good time. He has no idea we are coming, he has no idea how silent and deadly we are. He has no idea that his holiday is about to end.
The rules are the same, you have only one shot and 48 hours to kill this man. If you miss, he will be gone forever. The first outcome was not satisfying so, be prepared this time. Take a good look at his ugly man and kill him without mercy.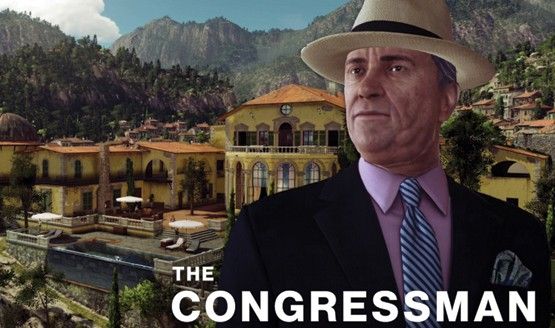 Hitman Second Elusive Target will start on May 27.