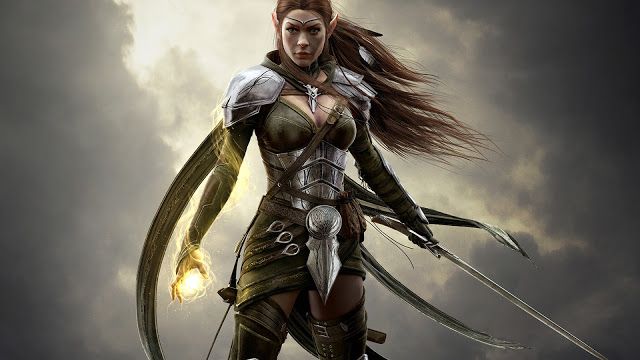 Skyrim Remastered
Well, we were already waiting for the Skyrim Remastered and it came true. Bethesda announced that The Elder Scrolls V: Skyrim will have a Remastered version. Skyrim Remastered will come for PC, PlayStation 4 and Xbox One. Special Edition's console version will support PC modes, has improved visual effects like snow shadders and god-rays. This is what you need for a free Special Edition:
If you own

#Skyrim

and all its add-ons or own Legendary Edition on Steam, you'll get a free upgrade to Skyrim Special Edition on Oct 28

#BE3

— BethesdaGameStudios (@BethesdaStudios) 13 Haziran 2016
Elder Scrolls Legends
Elder Scrolls Legends, the collectable card game, will also be available for iPad, Macs, Android tablets and phones along with iOS and PC.
According to Pete Hines, Elder Scrolls Legends will put players on a path to discover the world of Elder Scrolls in a different way. Game will feature single-player campaign, battle and arena modes.Here is the trailer shared at E3:
Elder Scrolls Online
According to Bethesda, Elder Scrolls Online's world will now be free to explore with an update. This update is called One Tamriel and it will allow you to explore everywhere on the map. Only thing you need to do is complete the tutorial.
Apart from that, Bethesda announced that The Dark Brotherhood DLC will be out for PlayStation 4 and Xbox One on June 14.