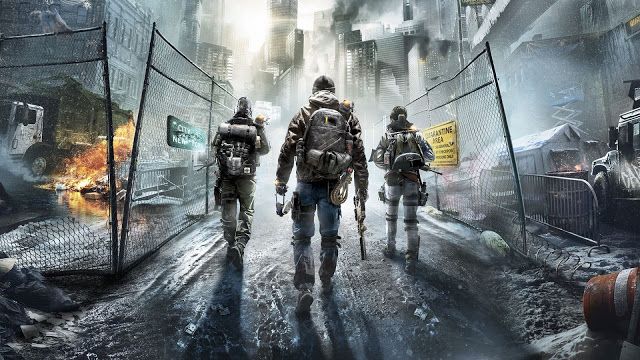 Ubisoft's upcoming game The Division is now on our agenda with its DLC plans. Let's see which is free and which is not because that was the most important question on my mind.
We know that Dark Zone will host special events and there will be tasks or challenges daily and weekly after launch. This part will be free of charge.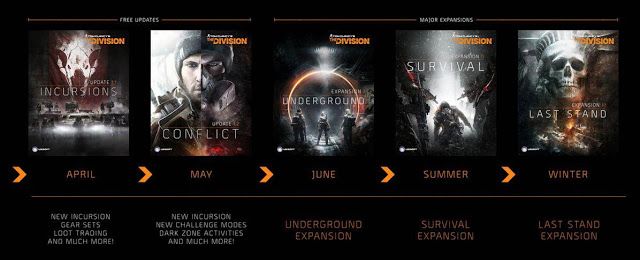 Incursions: The first free update, Incursions, will come in April and it is specially developed for squad play. Teams will face seemingly unstopable enemies to test their skills and and gain high level weapons. The most noteworthy part of this update is that it will bring loot trading to the game. You can trade your collected loot in the co-op game with your squad group.
Conflict: The second free update will add new Dark Zone features and an incursion in Manhattan's Columbus Circle.
Three major expansions will follow like Ubisoft mentioned before:
Expansion I – Underground: When Underground is out, we will be able to explore the underground of New York City. Famous with its subways, New York City underground will be our map. We can team up with 3 other players ad begin chasing. Underground will be available in June.
Expansion II – Survival: The name gives itself away. In a not-friendly environment, we will try to survive as long as we can. Like in every survival game, we will collect items which are necessary for our survival. Survival will be available in this summer.
Expansion III – Last Stand: Last Stand expansion will be available in next winter. There is not much information other than that.
Additionally, The Division's file size is 32.29 GB on Xbox One, 29,8 GB on PlayStation 4 and 40 GB on PC. Pre-loading has already started on Xbox One and PC but, PlayStation 4 owners must wait untill March 6.