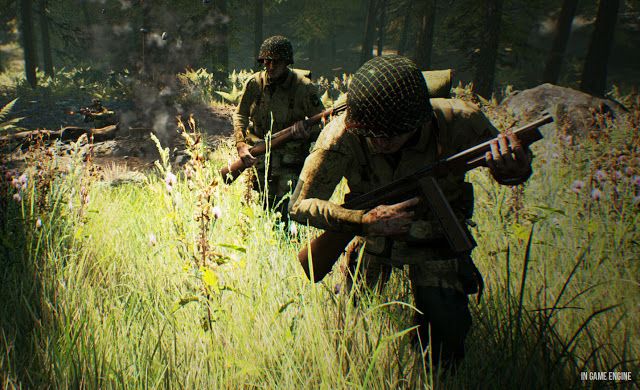 It's been so long since we've had the last World War 2 game. I'm talking about Call of Duty: World at War. I don't know how much you enjoyed that game but I can clearly say that I've never seen a game like it till now. Like all the FPS players I'm also a huge fan of the games with World War 2 theme. So that's why I present you a new World War themed game which is named "Battalion 1944".
Battalion 1944, obviously brings you back to the World War 2 times. The game uses Unreal Engine 4 as graphic engine and allows you to play in real places such as Carentan and Bastogne. It is a Multiplayer Shooter game, that means we are able to play just in Multiplayer mode, at least for now.
Multiplayer mode has a fancy feature called BattleRank. It is a global competition system which gives you an option to join all battalions in the game. You can earn many rewards for your character such as weapons and accessories while playing in BattleRank.
Uk Studio Bulkhead Interactive, the producer of the game, emphasizes that "In short, Battalion 1944 is an Infantry-based first person shooter with an emphasis on raw skill. No grinding, no exosuits, just you and your skill as a player."
The game will be available for Play Station 4, Xbox One and PC platforms in May 2017.
If you are curious about "Battalion 1944 Annoucement trailer", you can take a look at the video below;
.embed-container { position: relative; padding-bottom: 56.25%; height: 0; overflow: hidden; max-width: 100%; } .embed-container iframe, .embed-container object, .embed-container embed { position: absolute; top: 0; left: 0; width: 100%; height: 100%; }