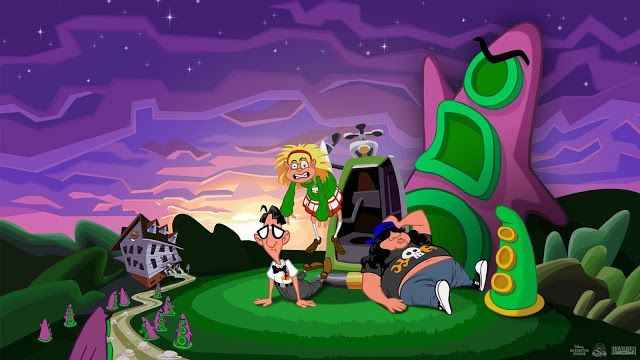 According to GOG; a DRM-free, wallpaper-packed and remastered version of the 1993 classic Day of the Tentacle will be out on March 22, for PC.
As Tim Schafer's first project co-lead back in times, Day of the Tentacle was a great successor for Ron Gilbert's Maniac Mansion and you can get it in this remastered package too:

Here be the additional details:
100% new hand painted, high resolution artwork
Switch on the fly between classic mode and remastered mode
Remastered high quality voices, sound effects and music, with emulated "iMuse" style dynamic music
Choose between two remastered music modes: modernized, re-voiced music, or classic music which sounds just like it did in the 90s
Concept Art Browser Highly customizable user interface and experience, with mix and match options for old and new play styles – play with the verb bar in remastered mode, or the new verb dial in classic mode
Commentary track with original creators: Tim Schafer, Dave Grossman, Larry Ahern, Peter Chan, Peter McConnell and Clint Bajakian. Game within a game: Includes full playable version of Maniac Mansion!
We'll be waiting to hamper those tentacles' process of conquering the world, again!