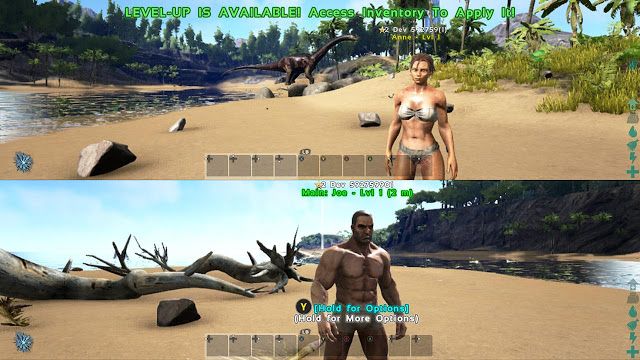 The latest Xbox One update of Ark Survival Evolved brings split screen multiplayer mode and new dinosaurs into the wild survival game.
Wildcard, the producer studio, has announced a split-screen multiplayer mode of Ark: Survival Evolved which you can play with your friends in the same screen. It's doesn't matter if you play online or offline, the game allows you to play in both modes.
There's more -the update also brings a new dinosaur called Gallimimus. It can carry up to three people and can run very quick.
You can see all new features in the new update below;
Gallimimus, a three-seater dinosaur that can't defend itself, instead running at high speeds
The carnivorous Dimetrodon which can shelter players from excessive heat and extreme cold with the sail running down its back
Dung beetle that eats useless waste and uses it to produce burnable oil
SWAT-style Assault Armor tier
Electric Prod stunner weapon
Greenhouse/Glass structure tileset
Underwater loot crates
Craftable beer kegs
Bug fixes, performance update (~15%), fixed memory leak
Non-dedicated servers now support up to eight survivors and 33% larger tether distance