God of War: Ragnarok Release Date Postponed to 2022
Head of PlayStation Studios Herman Hulst announced at a Q&A session on Playstation.blog that due to starting God of War: Ragnarok "a little later" they decided to push the game to 2022.
Hulst stated that the quality of the game and the health and the wellbeing of the team could not be risked so the best action was to postpone the game to 2022. He also promised that the players would be able to play the game both in PS4 and PS5 adding "You can't build a community of over 110 million PS4 owners and then just walk away from it, right? I think that'd be bad news for fans of PS4, and frankly not very good business."
Santa Monica Studios also confirmed the delay with a tweet.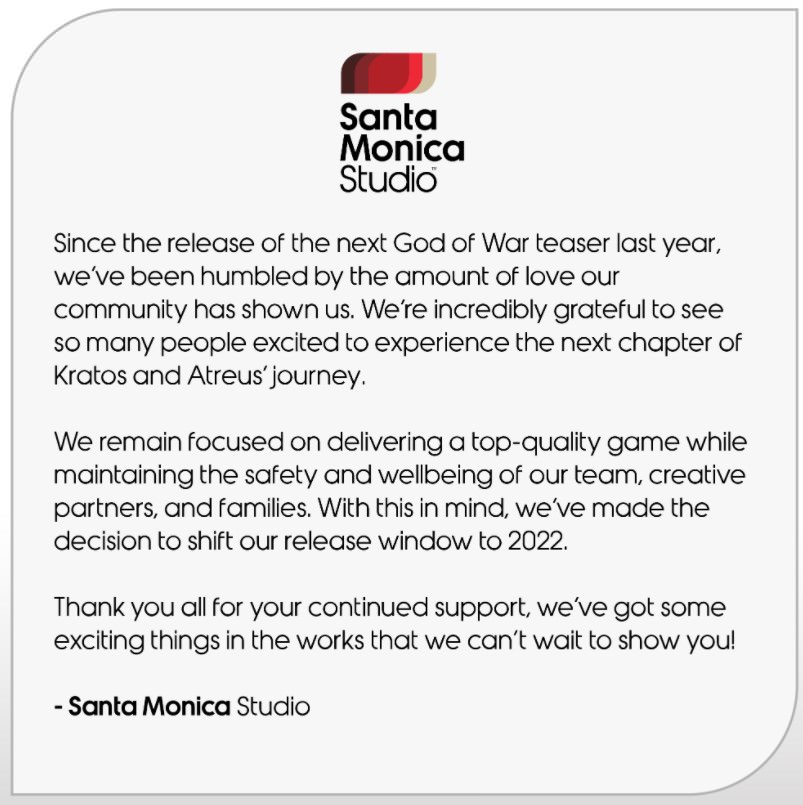 The complete interview can be accessed using the link below where Hulst gives details on the importance of single-player, narrative games, partnerships with other companies such as Haven, Firewalk, Kojima Productions, and From Software, the importance of Japanese games and talent to Sony, and how he hopes we haven't seen the last of Astro Bot.