Johnny Depp Leaves Fantastic Beasts Series
Johnny Depp, who played Grindelwald in the first two films of Fantastic Beasts, officially resigned after ongoing allegations of abuse between him and actress Amber Heard and Depp's recent libel suit against The Sun newspaper. Warner Bros. announced the remake of the role of Grindelwald.
The announcement came in a personal letter from Depp himself on Instagram. He stated that he was asked by Warner Bros to resign from the role of Grindelwald in Fantastic Beasts and that he respected and accepted this request.
You can read the entire article below: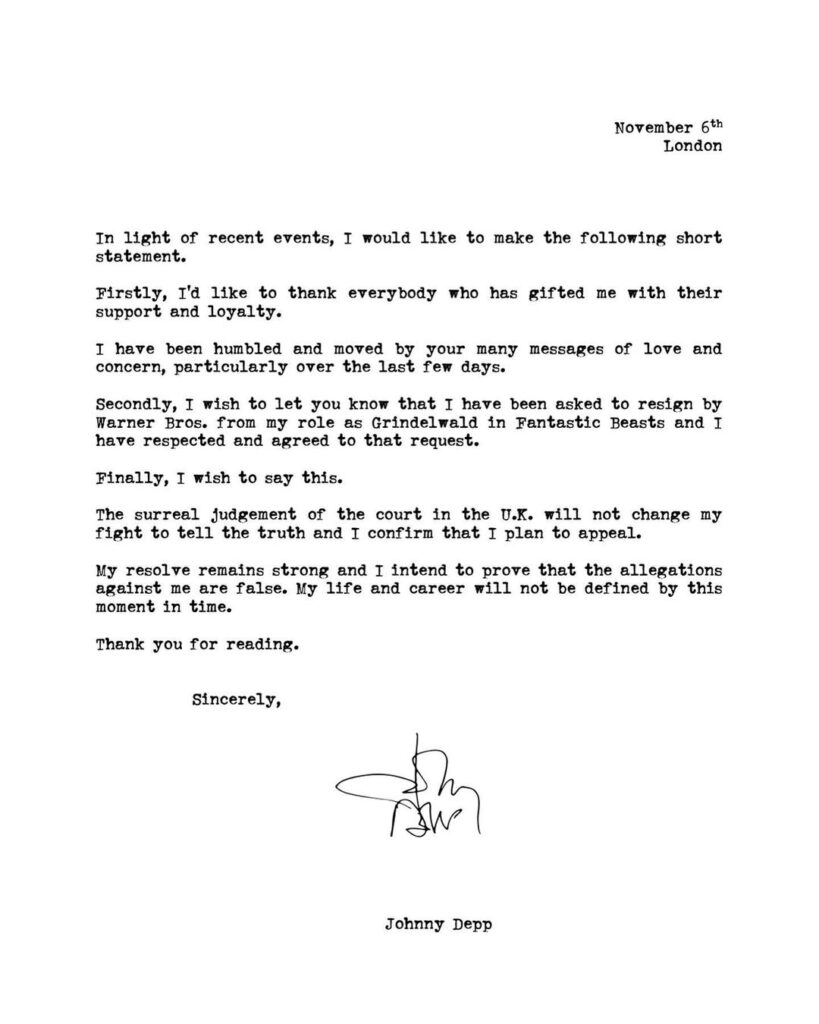 As reported by CNN, Judge Andrew Nicol, who ruled against Depp's libel case, said the newspaper's allegations were largely true. Warner Bros. made a statement shortly after Depp's public announcement:
"Johnny Depp will leave the Fantastic Beasts franchise. We thank Johnny for his work on films so far. Fantastic Beasts 3 is currently in production and the role of Gellert Grindelwald will be revived. The film will be released in theaters around the world in the summer of 2022."
Heard's allegations of emotional and physical abuse surfaced in 2017, and director David Yates and creator of Fantastic Beasts J.K. Rowling defended Depp.