Warhorse Studios announced the free DLC list for Kingdom Come: Deliverance including the modding tools
Warhorse Studios, the studio behind the huge open world medieval RPG game, Kingdom Come: Deliverance has recently announced the list of free DLCs planned for their title. This list includes many interesting stuff but one of them stands out as it is the modding tools which were promised long ago.
Here is a small catch though. As you can see in the list above, Hardcore Mode, Tournament Mode and Modding Support will be free for everyone. However, the only way to get the The Making of Kingdom Come, A Woman's Lot and Combat Academy will be free tot the crowfunding supporters. The other DLCs, From the Ashes, The Amorous Adventures of Bold Sir Hans Capon and Band of Bastards will be regular DLCs which will require you to buy them. Here is the full list fellas: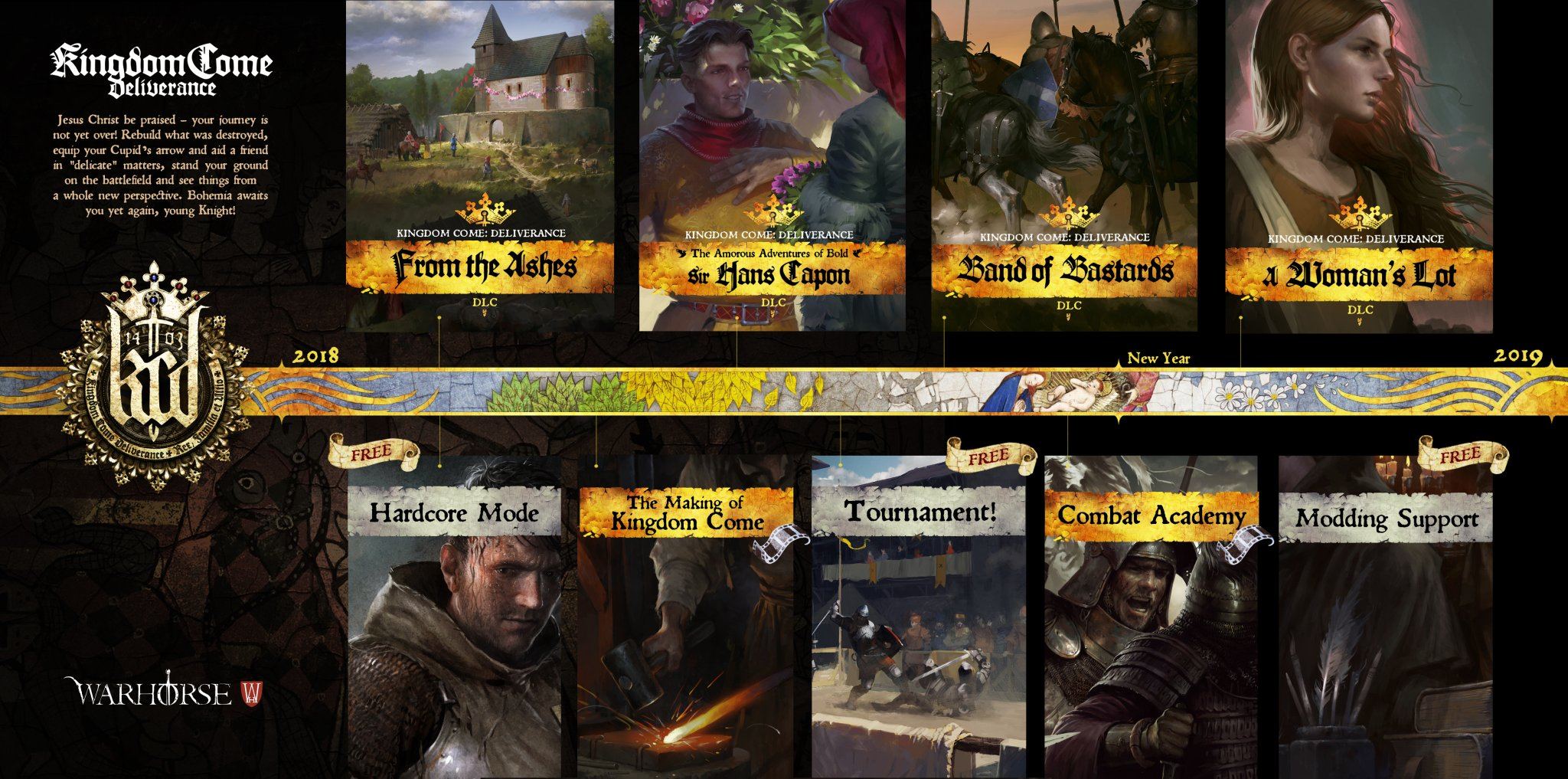 Unfortunately, we do not have an official release date for these DLCs but as we can see on the image, they are expected to be out before the end of 2019. Also, we know that the first DLC, From the Ashes will be shown in E3 2018 Conference. So expect more news from the studio.
Stay tuned for more!