[unintelligible roaring noises]
Well, 2017 will be Project Scorpio's year. Project Scorpio seems a lot like the console of our dreams and Microsoft revealed some tech specs of it.
We already know that Project Scorpio features major hardware upgrades which enable 4K gameplay. Project Scorpio will support virtual reality and will be backward compatible with all existing Xbox One software and hardware. Basically, Project Scorpio will be a really really upgraded Xbox One.
According to Digital Foundry, Project Scorpio is nothing like we've seen before and it is beyond what we've imagined. Note that the numbers you will see later in this article won't fully represent what the final product aims to deliver. At least, it is what Microsoft says and I tend to believe that.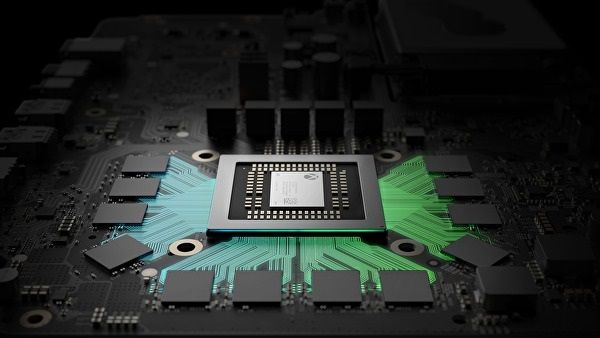 Ready? Well, let's see. The GPU is paired with 12GB of fast GDDR5 memory and a custom eight-core CPU with an integrated power supply. According to the article, Forza Motorsport runs native 4K and Xbox One equivalent settings and hits 60fps with power to spare to spend on other visual improvements. I'm dying here. Microsoft is aiming to make all the modes available for 1080p users.
To me, 4K means a very specific set of things. It's a lot more than delivering than those eight-million-plus pixels to the screen while playing games. It's about delivering those pixels with 4K assets, so they look great. It's about delivering those pixels with HDR and wide colour gamut fidelity. It's about delivering those pixels with no loss of frame-rate compared to the 1080p version of that title – that's super-important to us. Spatial audio adds to the immersive experience as well: to truly land that gameplay experience, it's not just about what you see, but what you hear.
8GB of 12GB is accessible to developers and the other 4GB is for system usage. When it comes to GPU (40 customised compute units at 1172MHz), it is true what Digital Foundry said. It is indeed, a beast. The aim is maintaining 100 per cent backwards compatibility with Xbox One and Xbox One S while also pushing the performance envelope.
When it comes to the sound, the audio processor, Scorpio is set to receive support for Dolby Atmos for gaming, Dolby Atmos for headphones plus a Microsoft proprietary format called HRTF.
Enough said! The chart speaks for itself. I won't even say that it is not for faint hearted.
| | Project Scorpio | Xbox One | PS4 Pro |
| --- | --- | --- | --- |
| CPU | Eight custom x86 cores clocked at 2.3GHz | Eight custom Jaguar cores clocked at 1.75GHz | Eight Jaguar cores clocked at 2.1GHz |
| GPU | 40 customised compute units at 1172MHz | 12 GCN compute units at 853MHz (Xbox One S: 914MHz) | 36 improved GCN compute units at 911MHz |
| Memory | 12GB GDDR5 | 8GB DDR3/32MB ESRAM | 8GB GDDR5 |
| Memory Bandwidth | 326GB/s | DDR3: 68GB/s, ESRAM at max 204GB/s (Xbox One S: 219GB/s) | 218GB/s |
| Hard Drive | 1TB 2.5-inch | 500GB/1TB/2TB 2.5-inch | 1TB 2.5-inch |
| Optical Drive | 4K UHD Blu-ray | Blu-ray (Xbox One S: 4K UHD) | Blu-ray |
Here, you can watch the reveal video below.
Project Scorpio will be available this year. Enjoy!