Titanfall's Angel City is coming back as a free DLC of Titanfall 2.
While playing Titanfall, we've seen Angel City as a frontier city with martial law forced upon it by the IMC. Angel City was divided into small districts with great walls in order to maintain the resistance. Since Angel City once again appears in Titanfall 2, we assume that the act of liberation of the city was not successful.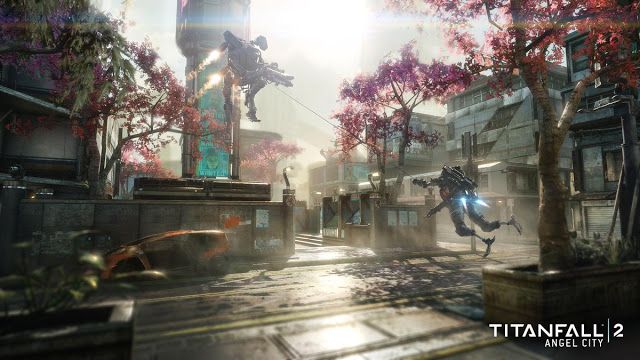 "Back in June, we stated that all post-launch maps and modes for Titanfall 2 will be free for all players. This was driven by some things we learned following the release of the original Titanfall, and our desire to build and sustain a vibrant, thriving community that can always play together. This means it'll be easier to play with your friends, not having to worry about who has what map pack or mode because everyone will have them. So today we'd like to reveal that the first post-launch map for Titanfall 2 will be available in December. We're also excited to reveal that it will be Angel City. Fully remastered, Angel City is a map that is near and dear to many of us here at Respawn, and has proven to be a fan favorite since players first got their hands on it in the original Titanfall. We can't wait to see how the community uses all the exciting new Pilot and Titan gameplay mechanics we're bringing to Titanfall 2 on Angel City."


So, Angel City DLC will be free for everybody who owns Titanfall 2. But if you like a three-day headstart, you can go ahead and pre-order Titanfall 2 as well. Pre-orderers will also get the exclusive Nitro Scorch pack that includes a special Warpaint as well as a unique callsign.
Respawn has made it clear that all of the DLC packs for Titanfall 2 will be free since they don't want us to worry about who has the map or not and play together as a community.
Titanfall 2 will hit PC, PlayStation 4 and Xbox One on October 28.