God of War is coming with aged Kratos and his son, Charlie.
Sony has revealed that a new God of War game is on the way. The game is not titled Gof of War 4, instead it is called God of War.
In the trailer shared, we can see Kratos and his son Charlie hunting a deer in the woods. Kratos is trying to be a good father to his son, teaching him how to make decisions and shoulder the responsibility. Looks like he has a temper like before. Oh, same old Kratos.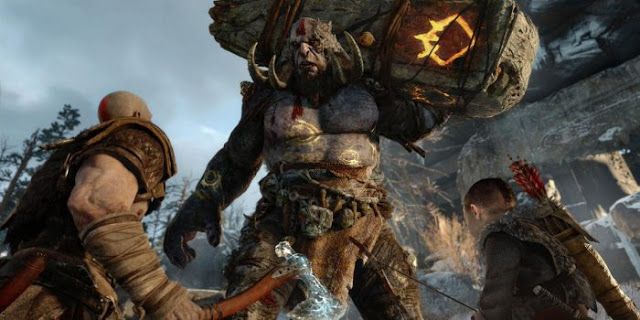 A second later, they are attacked and Kratos still is obsessed with that deer? Well, the hunter becomes the hunted, they say. Everything was beautiful until a massive troll came along. Kratos insists about not giving the bow to his child while hunting a deer but want him to prove himself while fighting a troll? Nice move, dad.
Anyway, enough with parenting. Gameplay video shows off RPG elements. We will be switching between Kratos and Charlie while playing. There is no release date shared yet. You can watch the gameplay trailer below: