New Mario Sports Game is Announced for Nintendo Switch
As we all know it is Mario's 35th anniversary. And celebrations continue. A new Mario Sports game "Mario Golf Super Rush" is announced.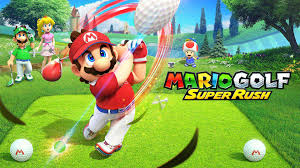 The Mario Golf Super Rush is the newest Mario Sports game. It's developed by "Camelot". And you will be able to play Mario Golf Super Rush with both the controllers or even motion controls.
You guessed it right. The game will be about golfing and characters will have power-ups to help them while they are racing from one hole to another. Also, there will be a single-player mode where you will be able to play with your Mii.
Mario Golf Super Rush will be out for Nintendo Switch on June 25. It's really exciting when you think about the last Mario Sports game we got was Mario Tennis Aces. Which was released in 2018. We are really looking forward to playing this game.