Instinction, the Spiritual Successor of Dino Crisis is announced for 2022
If you don't know, Dino Crisis is a popular horror game series that is created and directed by Shinji Mikami. The plot is about our protagonist, a member of the Secret Operation Raid Team that is sent to Ibis to investigate the death of a scientist. It turns out that scientist is alive and leading a secret weapons project. And it ends up messing up the timeline of the World and releasing Dinasours onto the island.
It isn't a big moneymaker to Capcom compared to their other works but Dino Crisis has its own fanbase. Only 4.4 million units have been sold of Dino Crisis. While Monster Hunter sold 66 million.
Hashbane Interactive said "We wanted what many gamers wanted, a modern take on an age-old cult classic. A dinosaur survival game with modern mechanics and a compelling story, after 20 years of waiting we had no choice but to make one ourselves, and it had to be amazing so as to pay homage to the original, with full mod support for the community!" in a press conference about Instinction.
Instiction looks like it will have awesome physics and graphics when it comes out from what we have so far. The company is using the Unreal Engine for the game. And studio says that they paid particular focus on next-generation consoles and GPUs. This gives us the hope that Instinction will work really well in next-generation consoles.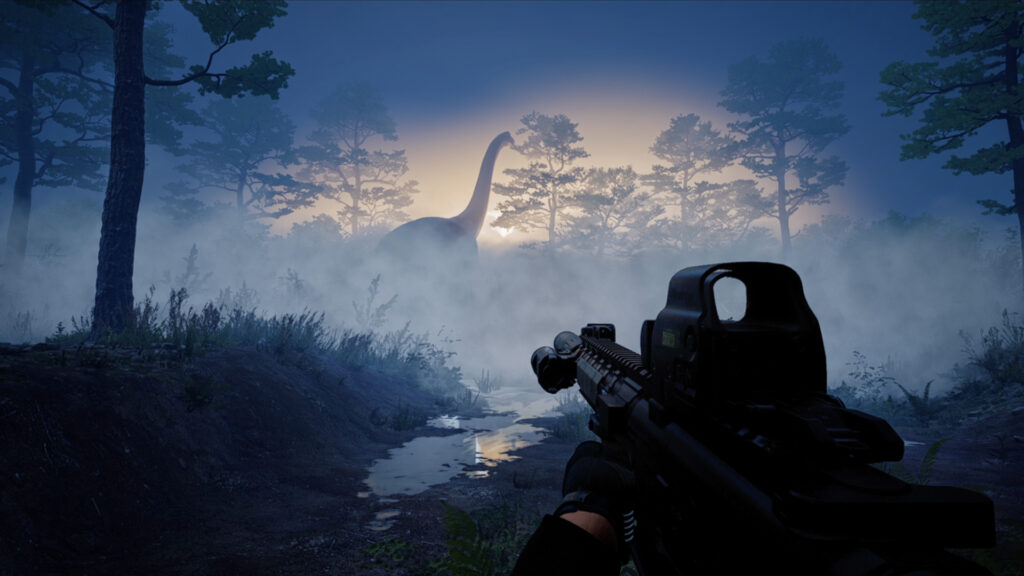 "Play in first and third-person perspectives interchangeably, as one of three salvage crew members or in co-op and progress through multiple objectives while discovering secrets, from the unknown depths of the ocean to vast grassy plains," said the studio. "As they unearth the true reasons for their deployment they begin to descend into inner self-doubt that will test their resolve, relationships and push them to the darkest corners of their minds. Complete objectives, find upgrades, uncover side quests, and embark on an unforgettable journey." Be ready for Instinction.