Steam now features developer and publisher homepages
Well, I don't know you, but I've been waiting for this for a long time. Finally, we will be able to follow homepages of publishers and developers we are interested in.
With this new feature of Steam, we will follow the publisher's and developer's pages and will get notifications when they release a new game. In these pages, we will find more detailed information about the games and their publishers & developers.
Homepage feature is still in beta, but looks brilliant.
We still have a number of features that we are considering adding and there are still a few rough edges that need smoothing out, so opening this system up as a beta to players and developers will help us gather feedback and suggestions that inform the direction of those features.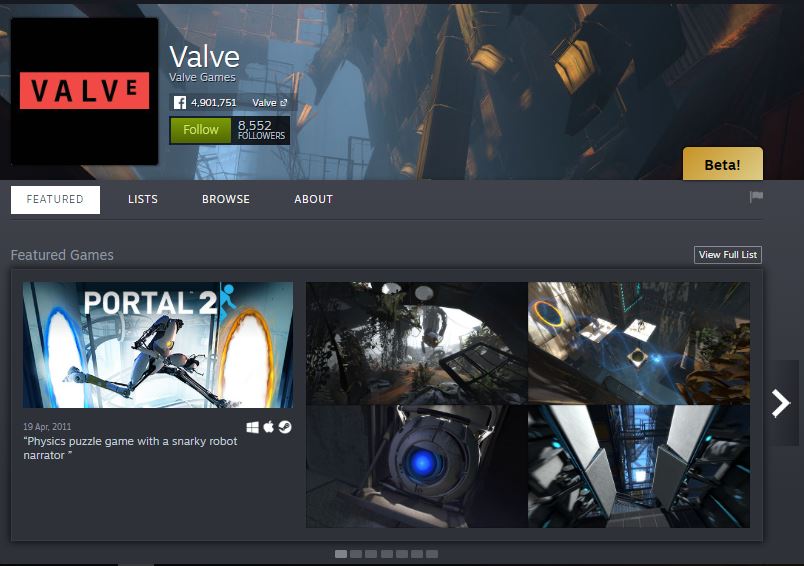 Since they are too many of them, Steam suggests some of the homepages for you to follow already. If you want to take a look at this brilliant new feature, visit here.
Enjoy!