Humble Bundle offers you to build your own 2K Bundle
Humble Bundle is again on the stage with a great idea and great games. This time, Humble Bundle offers us to build our own 2K Bundle with famous publishers great games.
2K is familiar with, of course, Borderlands series along with GTA, BioShock, Spec Ops., Mafia, Sid Meier's Civilization, XCOM and many more.
When you purchase three or more game, the discount will grow bigger and bigger, up to 85%.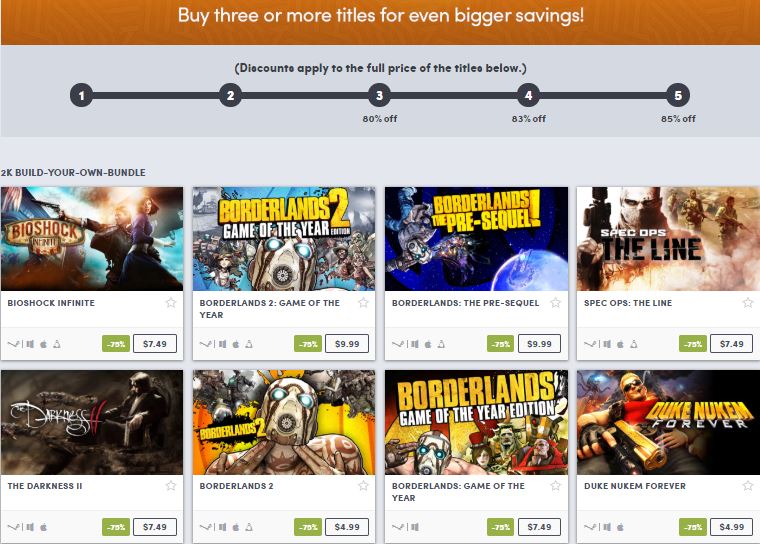 There are great games for you to build your own 2K Bundle. If you like what you see, you can go ahead and visit here.
Stay tuned!