Amber County – A point & click adventure inspired by Twin Peaks
Well, if you've seen Tween Peaks, you know that how much we want a Twin Peaks themed game. If you haven't, I recommend you to cancel everything and start right now.
Amber County is a hybrid of point & click and narrative first person adventure, developed by Francesco Cucchiella. The game tells the story of blind detective Steven O'Hara and his mysterious journey. Steven O'Hara may be blind, but he has something which helps him solve mysterious cases: The Dreams. O'Hara uses his dreams to solve cases and this time, it is a nightmare.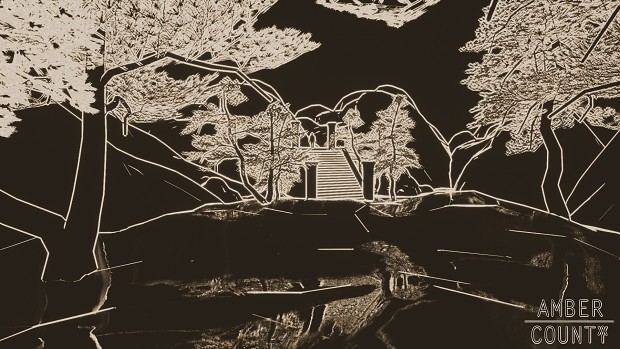 After a nightmare, O'Hara begins his journey to Amber County and gets involved something much more bigger than what he expected. Francesco says that suicide of the young Berry Olsen will be only the beginning of his problems and of the County's ones.
When it comes to the gameplay, the game lets you switch between two gameplay mechanics by simply clicking a button.
There is a demo of the game which you can download and enjoy. If you like what you see, you can go ahead and visit here for the demo.
Stay tuned!