New Metal Gear Survive patch adds a post-game side mission
Even though Metal Gear Survive is on the stage with some sensational news not about the gameplay but purchasable save slots for a while now, we now have something to share about the new patch.
Patch 1.06 brings improvements, fixes and new features to Metal Gear Survive along with a post-game side mission with a high level boss. Also, there is a new event which will start on April 10 and Konami will give more detailed information soon.
Here is the changelog, thanks to Reddit: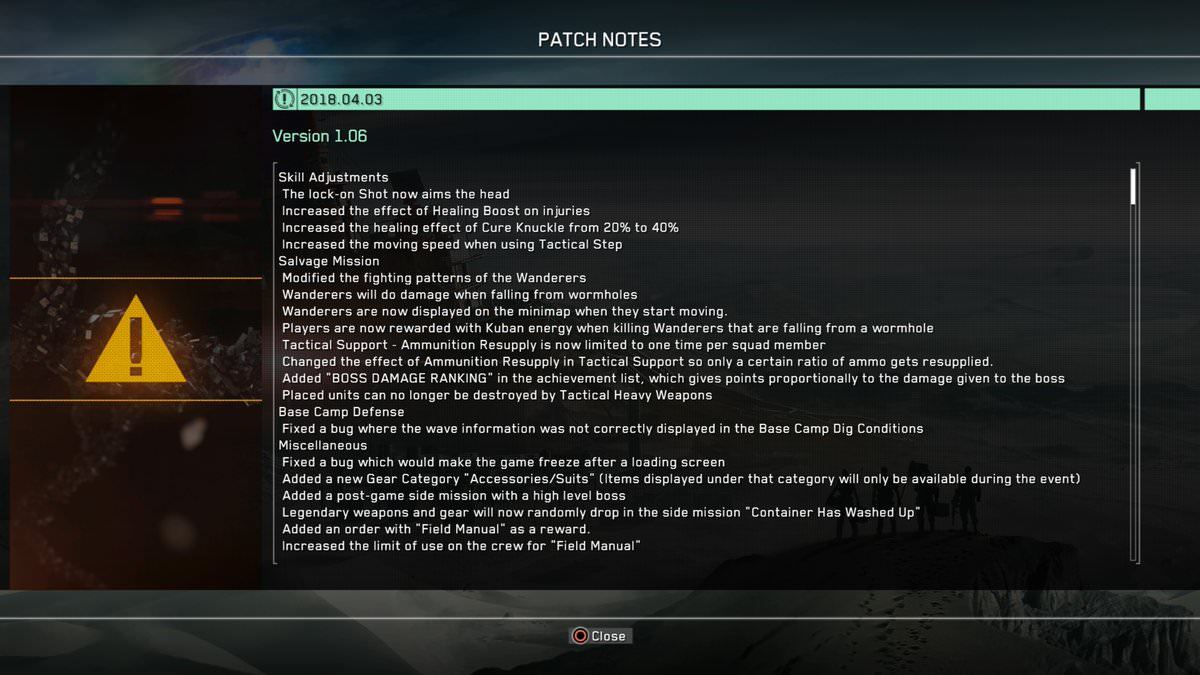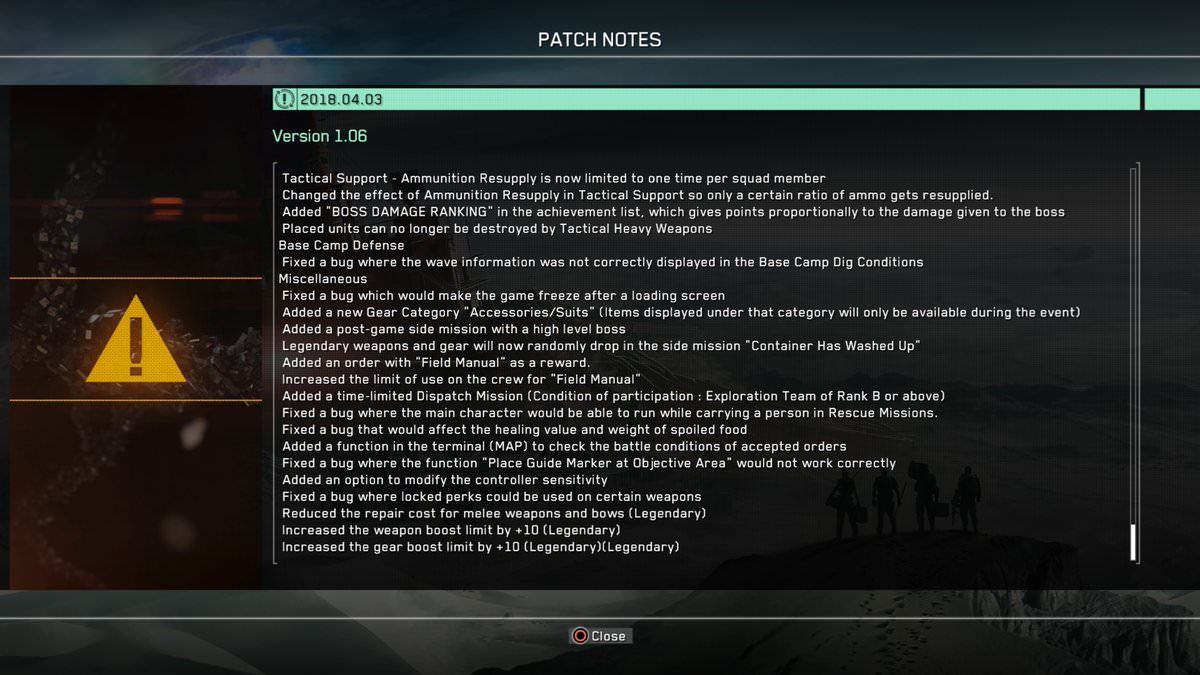 Stay tuned!