Zombies die for this game!
In a place called Harran which looks nothing like the original Harran, except the police vehicles and people's names. There, I said it, and its the only thing that comes to mind when trying to make a list about Dying Light's unfavourable parts. However, it can also be counted as a double negative, because the real Harran does not have parkour-able buildings and motorways and other objects of civilization. Maybe Techland will consider making an ancient-times zombie-parkour game set in the real place (that would be awesome).
Anyway, Dying Light was released over three years ago and with its massive add-on The Following, it became a definitive experience for the FPS genre. Techland is acutely aware of that, and is planning to release a chain of downloadable content in the year ahead of us. There will be approximately 10 DLCs to relish, including new enemies, vehicles, guns and locations.
The best part of these DLCs? They will be free.
Techland also wants to connect with the series' fans directly, sharing thoughts at conventions which are planned to occur every quarter of the next year. They surely do not want to give up on their masterpiece.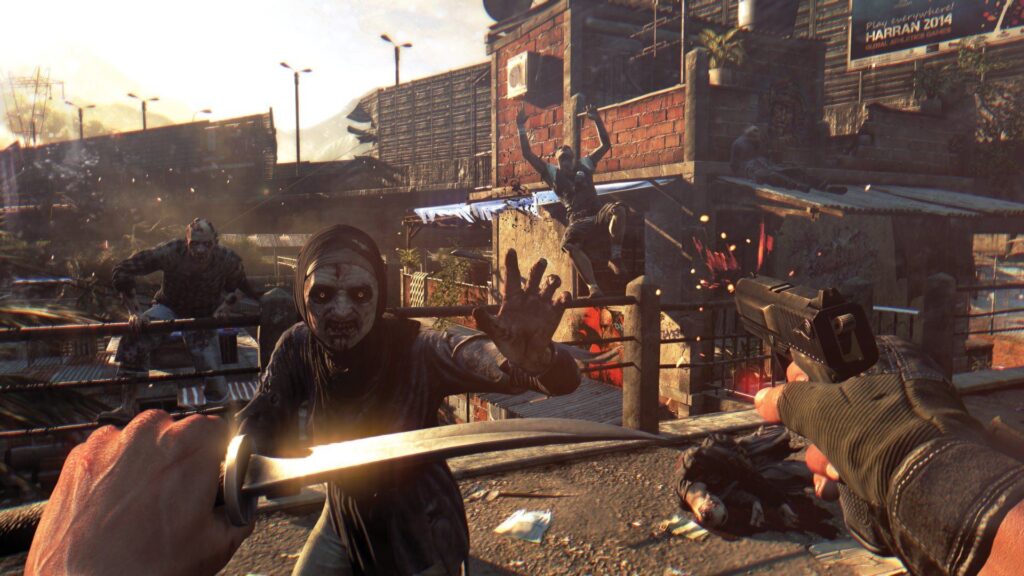 If you did not play Dying Light yet, you are probably not aware that the game is out on PC, PS4 and Xbox One. Or a non-FPS person, which is perfectly acceptable. I didn't play because I am waiting for a mod to turn all zombies into Teletubbies (L4D2 anyone?)
Stay tuned!