Crystal Dynamics, the studio behind many world-famous titles like Tomb Raider and Legacy of Kain has recently announced that they offer a couple of bundle to raise money for GameChanger which aims bringing happiness to the lives of children who are in hospitals around the world by introducing them the gaming world.
The bundles which are offered range between $1 to $50. For those who donate between $1 to $15 will get the Legacy of Kain titles. Whereas those who donate more than $15 will get many other titles like Tomb Raider and Project Snowblind according to their donation amount. You can check the details on the official donation website. The bundles include only the Steam keys. So be careful. Also, you can check the list given below to have an idea.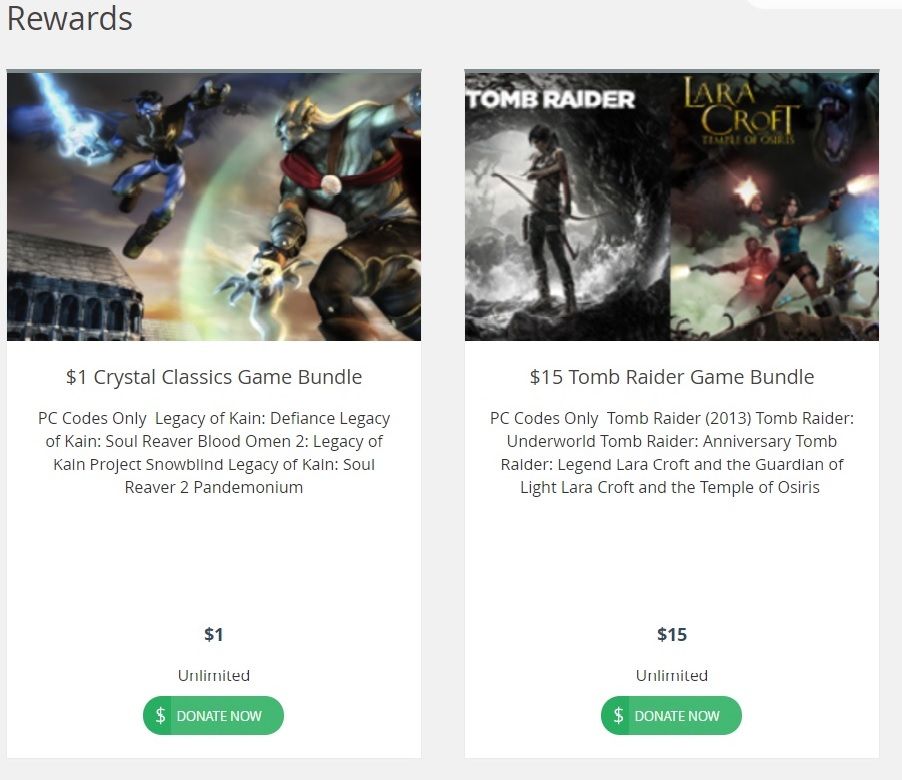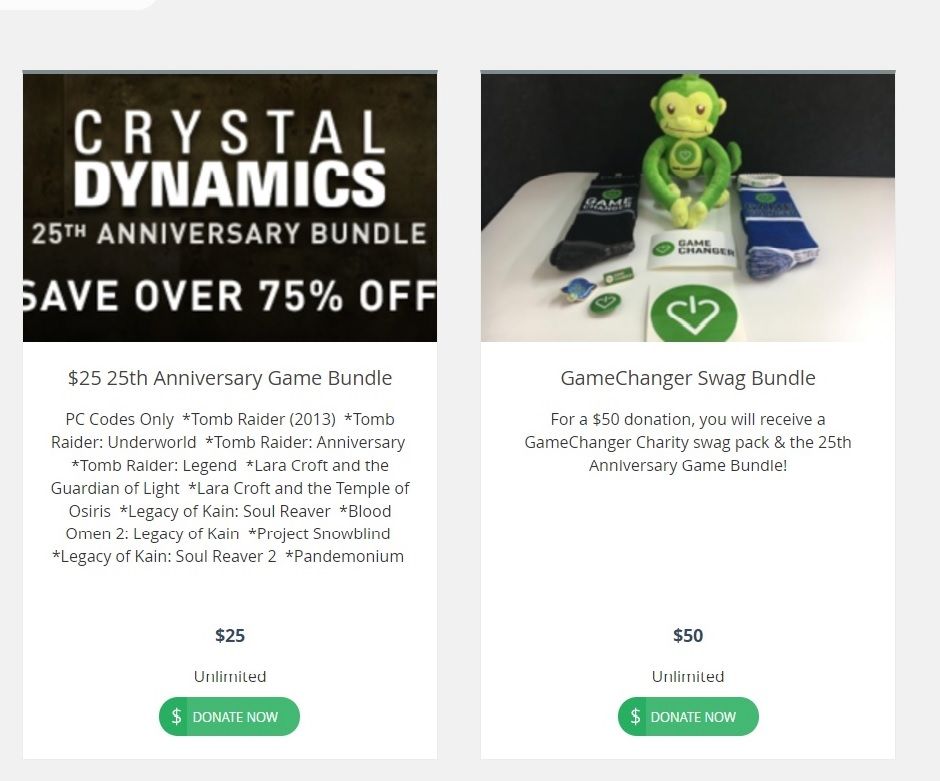 Lastly, as a reminder, I would like to add that the donation will take place between July 17th and July 31st. So, if you want to help the children around the world and get these titles during the process, you should hurry.
Until the next time fellas, enjoy and stay tuned for more news!