Welcome to the jungle, we've got fun and games.
Steam Halloween Sale has arrived once again to empty our pockets on new nightmare fuels. There are so many options to choose from. The Forest is now $11,24 with 25% off, Inside is $16,99 with 15% off, Dead Space is $4,99 with 75% off, Layers of Fear is $9,99 with 50% off and so it goes.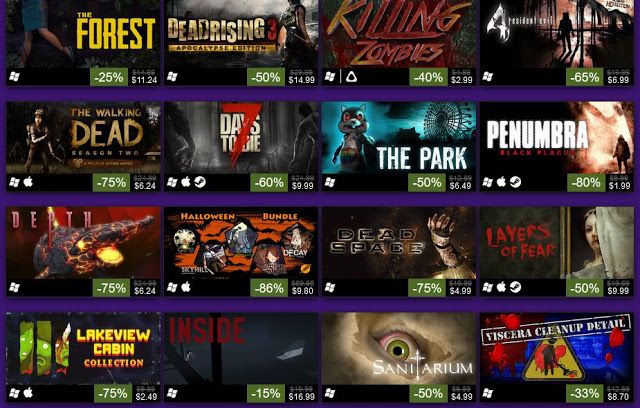 Go ahead, Steam is waiting for you.