According to a report by steamspy Square Enix's and Crystal Dynamics' Rise of the Tomb Raider sells over 430.000 copies since its release date for PC on January 28.
You can see the details on screenshot below;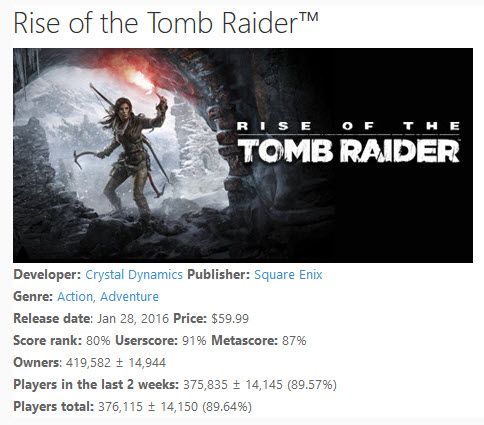 Rise of the Tomb Raider first released for Xbox One and Xbox 360 on November 10. Playstation 4 users will be able to play the game a little bit later in this fall.