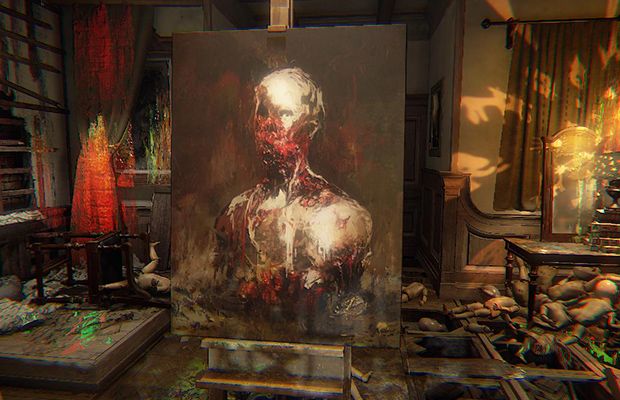 Psychedelic horror game Layers of Fear will leave Early Access on February 16, finally.
While playing Layers of Fear, we will control an insane painter in his quest to finish his magnum opus. Inspired by the masterpiece paintings from the past centuries, and the architecture and décor from the XIX century, Layers of Fear seems like you are in a walking simulator with drugs. Paintings are changing and if you read or watched The Portrait of Dorian Gray,it is a familiar concept to you. Final version of the game will be different from Early Access version. Bloober Team explained this in their Steam page:
We have the gameplay mechanics, as well as a solid part of thegame done, but we believe it's not enough. Working closely with the community will help us achieve a product that the gamers want to play. Adding more interaction to the game, polishing the scare tactics, as well as implementing more content is our main goal, that will distinguish the Early Access version from the Release. We have also taken out a part of the plot from the game, not to spoil the story in an ongoing project. Leaving blanks in the plot could also potentially make place for some speculation about where the game is going,
giving us a great tool, to tailor it to something no one expects.
Studio Bloober has shared a new trailer for Layers of Fear which you can watch below:
You can buy the Early Access version of the game on Steam.  Layers of Fear will hit PC, Playstation 4and Xbox One on February 16th.