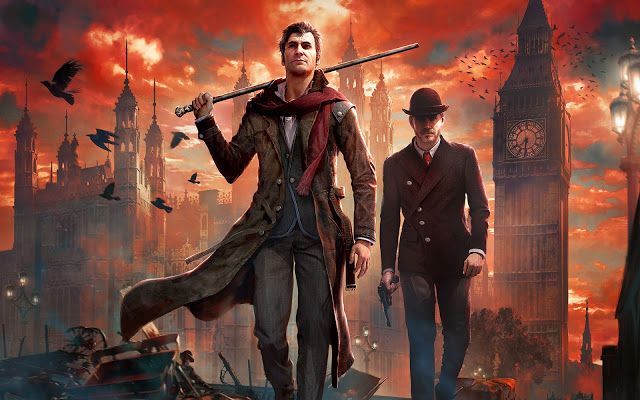 Well, if you played Frogware's Sherlock Holmes games, you already know that Watson was acting a little bit creepy.
A little bit, I say? He almost made my heart stop while playing Sherlock Holmes: Crimes and Punishments. What are you Watson? A friend or a foe? What were you thinking while running towards me in a dark corridor? You were standing beside me a second ago!
Anyway, we have no idea if he will act that way in upcoming Sherlock Holmes game, The Devil's Daughter. But now we know that they look so much younger. If you want my opinion, more handsome, too. It is an accurate decision to attract players to the game.
Game-playing looks the same, we will be using deductive method like we used to. Sherlock Holmes games are fun to play and I must say that, I am a big admirer of Frogware's work. You can watch the first footage below, you may even recognize same places from Crimes and Punishments.
Sherlock Holmes: The Devil's Daughter will hit Pc, PlayStation 4 and Xbox One on May 27.