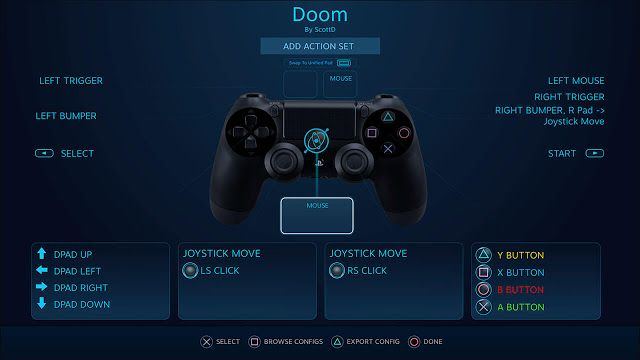 According to Gamasutra, Jeff Bellinghausen stated that Valve is going to release an update which will expand Steam Controller configurability options to the PlayStation 4's DualShock 4 controller.
With this update, we will be able to take full advantage of the PS4 controller's touchpad and gyro. According to Lars Doucet; PS4 controller works same as a Steam Controller when using through the Steam API.
"Believe it or not, when you use the PS4 Controller through the Steam API, it's exactly the same as a Steam Controller. You make the exact same API calls, you only get actions, not inputs, and the Steam API takes care of everything."


DualShock 4 supoort is the first of many. The reason behind it that overlapping functionality with the Steam Controller, thanks to the gyro and the touchpad. Other controllers will get the same options. For more detailed information, visit here.