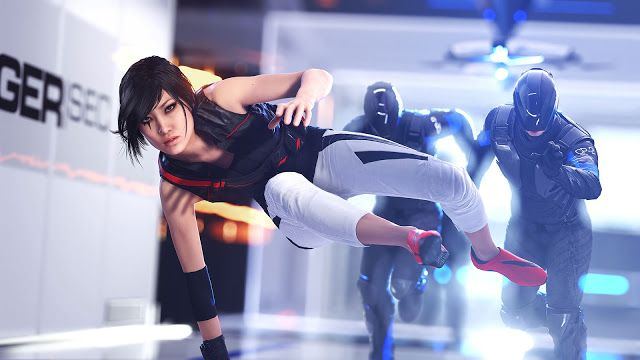 8 years ago, DICE made a game that shone amongst the other gunplay-based shooters. That game was Mirror's Edge, in which we play as a "runner", an information carrier trying to survive under the strong hand of a totalitarian rule. It was an immersive experience to play a "parkour" game that does not need shooting mechanics to establish a good action scene.
In Mirror's Edge Catalyst, reboot of the original game; we'll play as Faith and learn the origin story of her this time. The launch was delayed, it was supposed to be out in May 24th but its launch trailer "Why We Run" is here, increasing the difficulty level of our waiting time:
Experience the origin story of Faith and master her momentum to traverse the city and fight back against the oppressive powers. Exploring the pristine city districts you'll discover new friends, exciting missions, and hidden secrets. With Social Play you can challenge your friends by creating time trials among the rooftops.
…Along with the great visuals Frostbite 3 offers. Mirror's Edge Catalyst will be out on June 7 for North America, and June 9 for Europe, coming to a nearby PC, PS4 and Xbox One.


"I see a red wall and I want to run on it." – Faith (Probably not.)