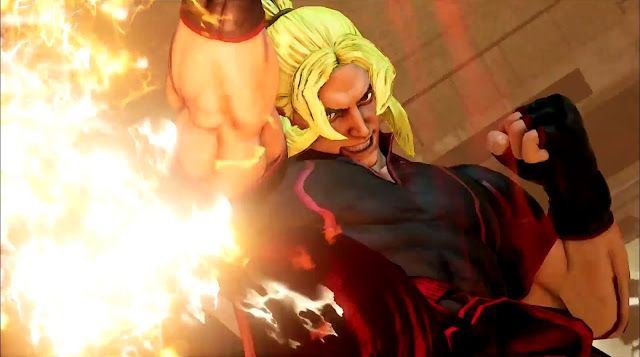 Recently we heard many times that people say "He looks a little bit different" about Ken Masters from Street Fighter 5.
Right after Capcom released new Street Fighter game trailer, the fans were arguing; "why Ken looks a little different from the old games?" Because he is indeed. But the change is not just about looks, with movesets too.
To discover all the mysteries about Ken, an IGN reporter at PAX South asked Capcom Brand Manager Mike Lunn why Ken looks so weird in the game. Lunn answered: "Ken looks fine[laughs]. People say he looks a little bit different. His hair a little bit different; He now has that kind of sporty shirt on as well." Mike Lunn continues; "Not only that, but we made him play a lot of different as well. So I think the team wanted to separate the two a little more, so it wasn't a 'white ninja dude, red ninja dude'." [Source: IGN]
Street Fighter 5 will be released on 16th February for Play Station 4 and PC. And the game will support cross-play between in both platforms.
For more movesets and skills about Ken, you can check out the video below;
.embed-container { position: relative; padding-bottom: 56.25%; height: 0; overflow: hidden; max-width: 100%; } .embed-container iframe, .embed-container object, .embed-container embed { position: absolute; top: 0; left: 0; width: 100%; height: 100%; }