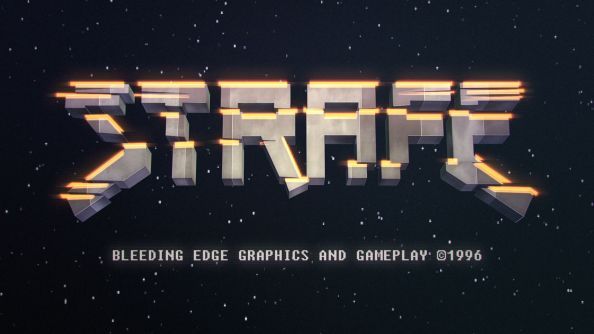 A year ago; the Kickstarter campaign of a pixelated, old school game started with a weird and gorgeous trailer. The game was STRAFE, giving the promise of procedurally generated levels, and pure 90s FPS fun -and its funding was successful. The trailer was… intense and if you did not watch it, you must:
That was quite an experience, wasn't it? The developers, Pixel Titans, by the way, celebrated the campaign's anniversary with a Twitch stream in which they talked about the process of their game and answered questions. They even released a flyer to announce this event. And a new, weird and gorgeous video is also released:
"We give you the levels, you paint them red." say the deveopers. "Affirmative!" we say, and wait for this pixelated carnage of extreme fun.